Our 4-Year anniversary of opening is technically September 12th, but we always thought it'd be perfect to celebrate Oktoberfest-style! Our Grand Opening was in October so we decided to split the difference and celebrate on September 29th! We'll be tapping some special beers plus: live traditional music, beer brats, giant pretzels and more!
Festaversary is Friday, September 29th
Let me answer your burning questions:
Are Joe & Will coming back to play music? YES!
Is that sexy mug gonna be part of the VIP bundle this year? YES!
Will there be special beers? OF COURSE!
Ha! I got all of em, right? Even the one about if we are doing VIP tix again. I snuck that answer in before you could even ask!
Let's face it, you're gonna get a beer, you're gonna get a beer brat OR pretzel, you're gonna wanna sweet Luppoleto mug. We want you to save the date. So we're giving you a big discount if you buy now.
$25 VIP Bundle
WHAT YOU GET:
Your first pour in a new Special Edition Tall Luppoleto Mug!
That mug is yours to keep!
Luppoleto beer-braised brats from the Rolling Smokehouse (made with Birra Rustica) OR a Giant Soft Pretzel with Beer Cheese!
Mugless Club Pricing on Your Beers Throughout the Event!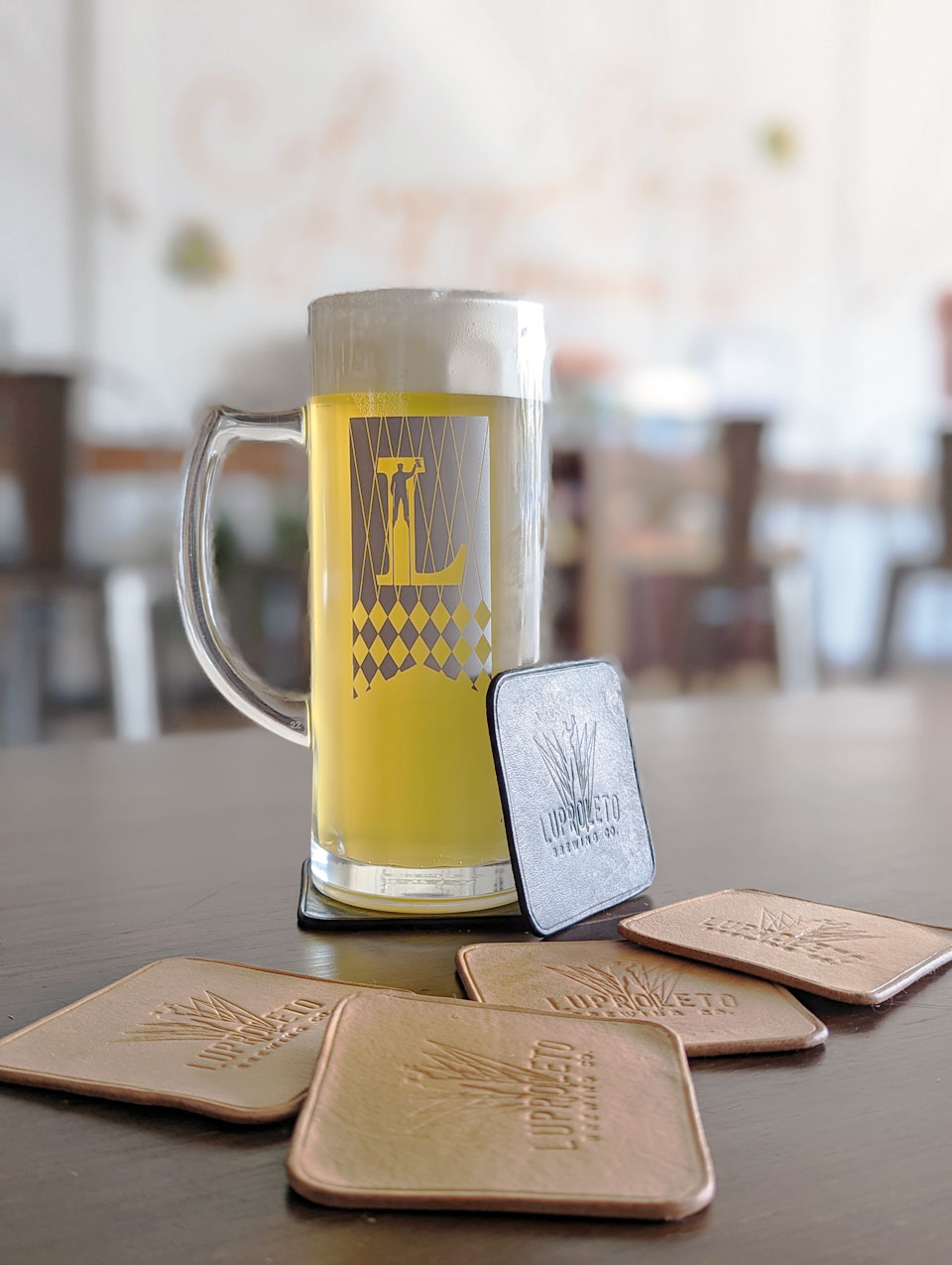 Regular People
For those not in the market for a super awesome Luppoleto mug or discounted beers – theoretically, those people exist – you will be able to come to the celebration without purchasing the VIP bundle. All your beers & food will just be purchased a la carte, and you will leave forlorn, lonely, and wishing you had a beautiful Luppoleto mug and sweet, sweet beer savings to keep you company. Here's that button again if you are having second thoughts…
---
Special Beers
This list will expand as we get closer to the event…stay tuned!
KOPPAR We love all types of beer, but when breeze turns cool, and the leaves turn red & orange, we crave those cozy malty lagers. This is a deliciously smooth, rich and malty, toasty and bready with just a touch of caramel sweetness. For the celebration, we will be serving this beer on sidepull faucet!
KOPPAR RUSTICA Inspired by our recent travels to Bamberg, this is a smokey take on the Maerzen.
KOLDPROOF KRANZ In Cologne, Kolsch is served in a small tube-like glass called a stange ("rod" in German). Today only, you can order a kranz ("crown" in German) of Koldproof! (8 stangen at once!)
PUBBLICANO A tribute to English Pub beers, served on hand pump, with fresh local hops.
Music
Starts at 6 pm
**Will + Joe are back!** For those of you who were lucky enough to experience Sarah the Fiddler's visit to our little brewery, two of her band members will be returning to play traditional German Folk Songs featuring accordion! (how often do you get to feature that?)
Food
Starts at 5 pm
One of our favorite food trucks, Rolling Smokehouse, will be serving up their regular menu plus a few German inspired items like beer brats, there was talk of beer cheese and beer mustard! We'll see what they come up with!