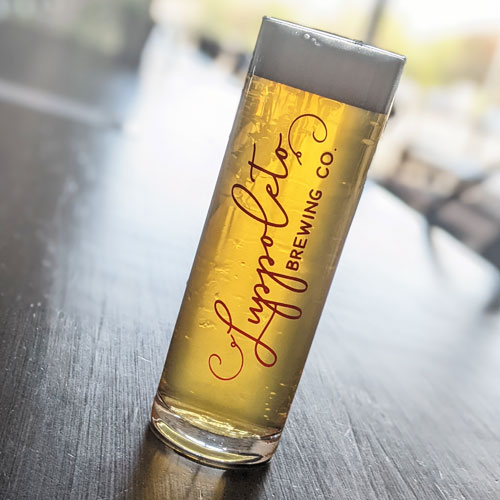 Koldproof
Kolsch is brewed with a hybrid method; fermented with ale yeast then cold conditioned (i.e. "lagered").
Does this sound familiar? Perhaps you recall our beer, Vesuvio a lightly smoked altbier, is brewed in a similar method.
We are excited to add a Kolsch beer to the lineup. We are especially excited to serve it in the traditional "stange" which is the German word for those small tubular glasses we have with the script logo. In Cologne, the traditional bars will bring you a stange of kolsch and replace it with a fresh pour whenever your glass is empty. They keep a tally of your pours on a coaster which you are instructed to place on top of your glass when you are done and do not want another. Should be fun!
Perfect, If You Like…
TRA-DIT-TION…TRADITION!
European Beers
Stangen (Tiny Glasses)