Christmas is THIS SUNDAY! That's crazy-talk! What happened to the rest of December? I swear we missed a week in there somewhere. Which is all to say, we're squarely in "Last Minute Gift" territory. Well, we just so happen to have a few ideas!
Gift an Experience
We have 2 special events coming up that would make perfect gifts! Get tickets for them or get tickets for you AND them and share the experience together!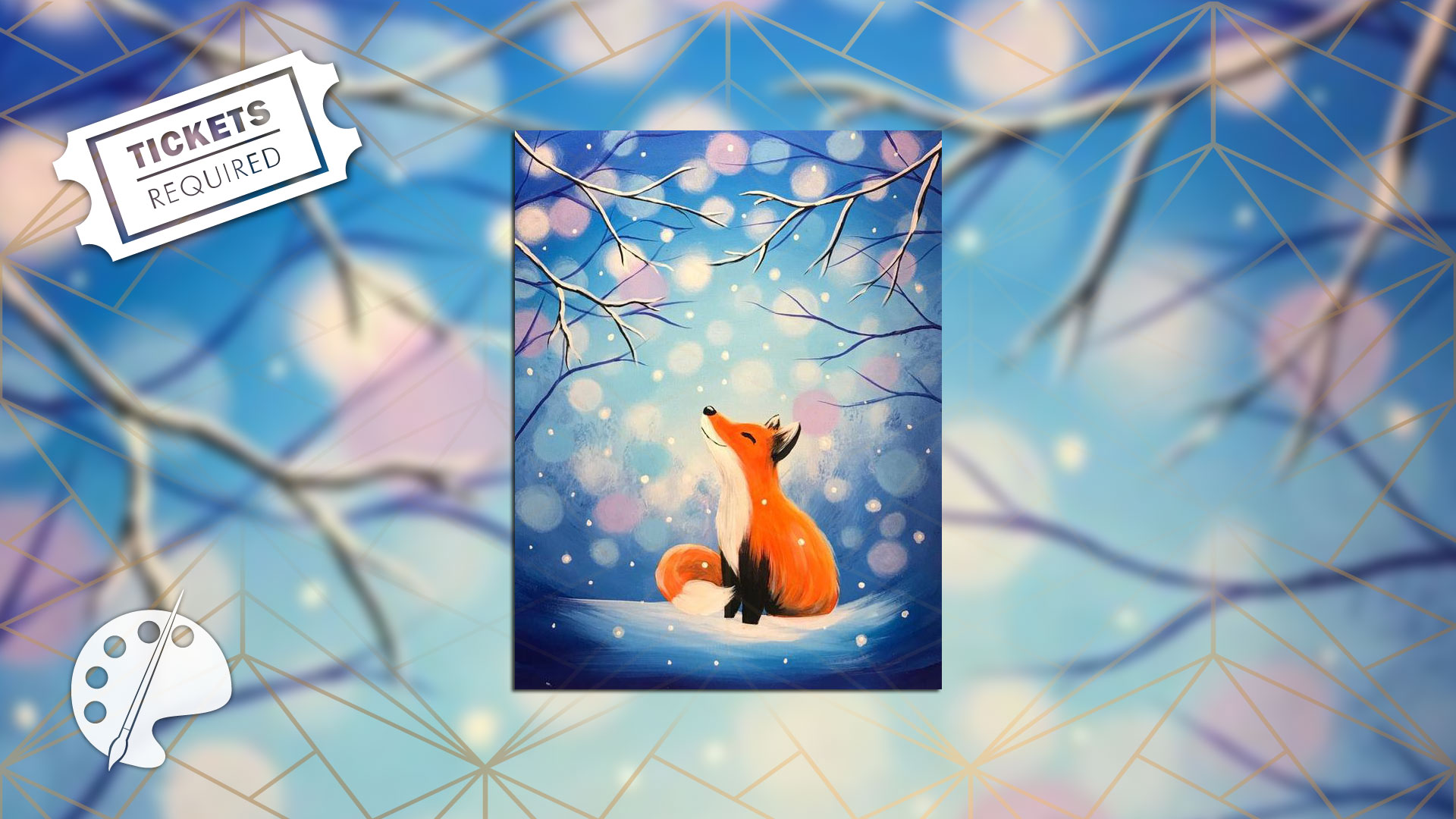 Give the gift of a artistic & relaxing night out. This whimsical winter scene will quickly become a noteworthy part of your winter décor. Imagine everyone's surprise when you tell them you painted it! (Well, my friends would be surprised – your friends are probably kinder.)
Learn to paint this snowy fox in the Luppoleto Taproom with a tasty adult beverage (beer / wine / cider / cocktails).
---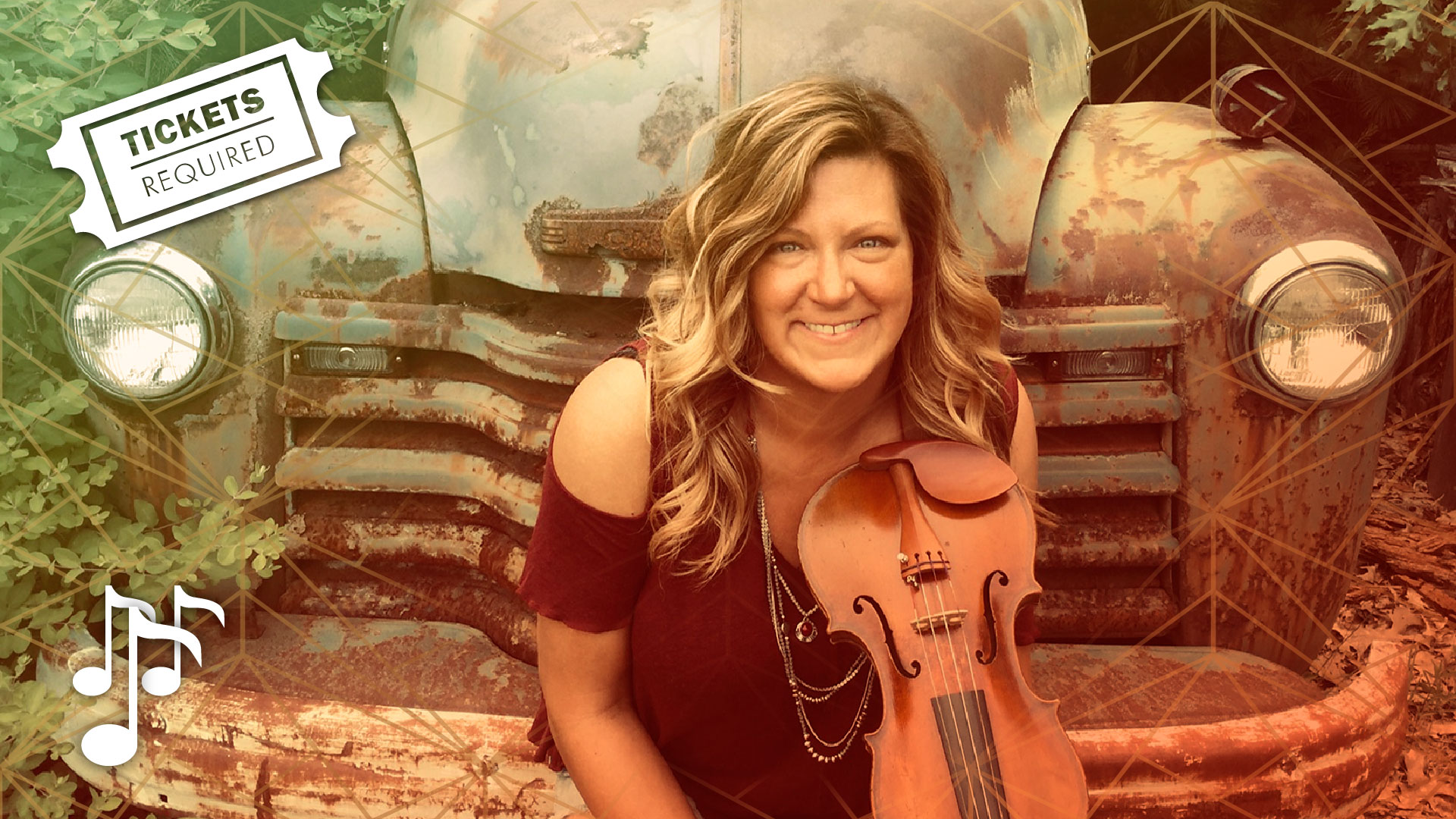 There's an irreplicable energy to live music, a special connection between the performer and the audience, that makes each show just a little bit magical. Sarah delivers that connection from the first note and the energy builds from there. Just ask anyone who saw her play at Luppoleto the first time – they'll probably be there this time too!
Sarah skillfully breathes new life into traditional Irish and Folk favorites supported by a dynamic 4-piece band who admirably keep up with her blazing fast bow.
You don't want to miss this special evening with Sarah…you probably ought to gift yourself a ticket too!
---
Luppoleto Merch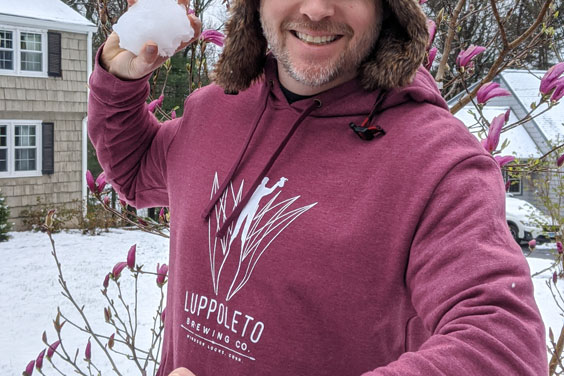 Rep Luppoleto, Cozy Style!
Whether it's our classic Luppoleto Knit Hat (made locally by our friends at Ewe & You Fiber Arts) or our selection of warm sweatshirts & long sleeve pullovers, we've got plenty of options to keep you cozy.
Plus: We've got a handful on clearance items on steep discount!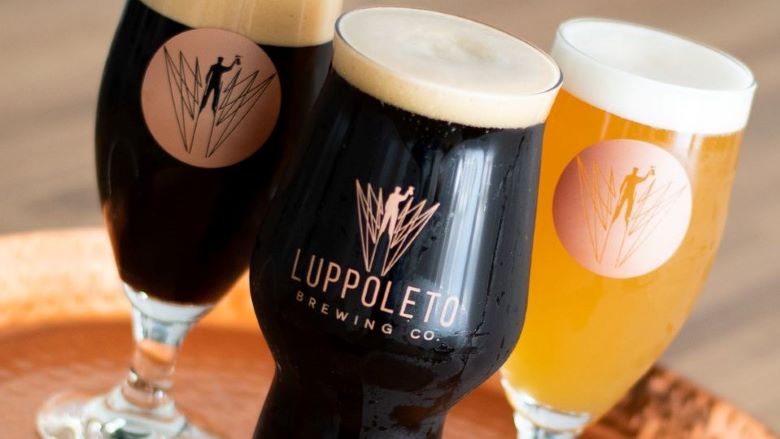 World Class Glass
We also have a variety of pretty awesome glassware: Kolsch Stange, 1/2 Pint Goblet, Craftmaster Pint, Nonic Pint and Tubinger Mug. When you buy 2 or more glasses in the taproom you get $1 off each glass! You can't afford NOT too :-P (this special deal is not available online)!
Luppoleto Growler Gift Pack
Got a beer lover in your life? Get them a Growler Gift Pack with a coupon for a free fill + a bonus sticker & gift bag. That way you don't have to guess what they want or try to figure out how to keep it cold until Christmas day. Want to sweeten the deal? Upgrade to the Growler + Pint Glass Gift Pack which includes a Luppoleto branded glass!
Gift Cards (aka Beer Money)
If you don't quite know what to get, there's always Beer Money! We have digital gift cards you can buy online and print at home or you can purchase physical cards in the taproom.
---
A Little Help From Our Friends…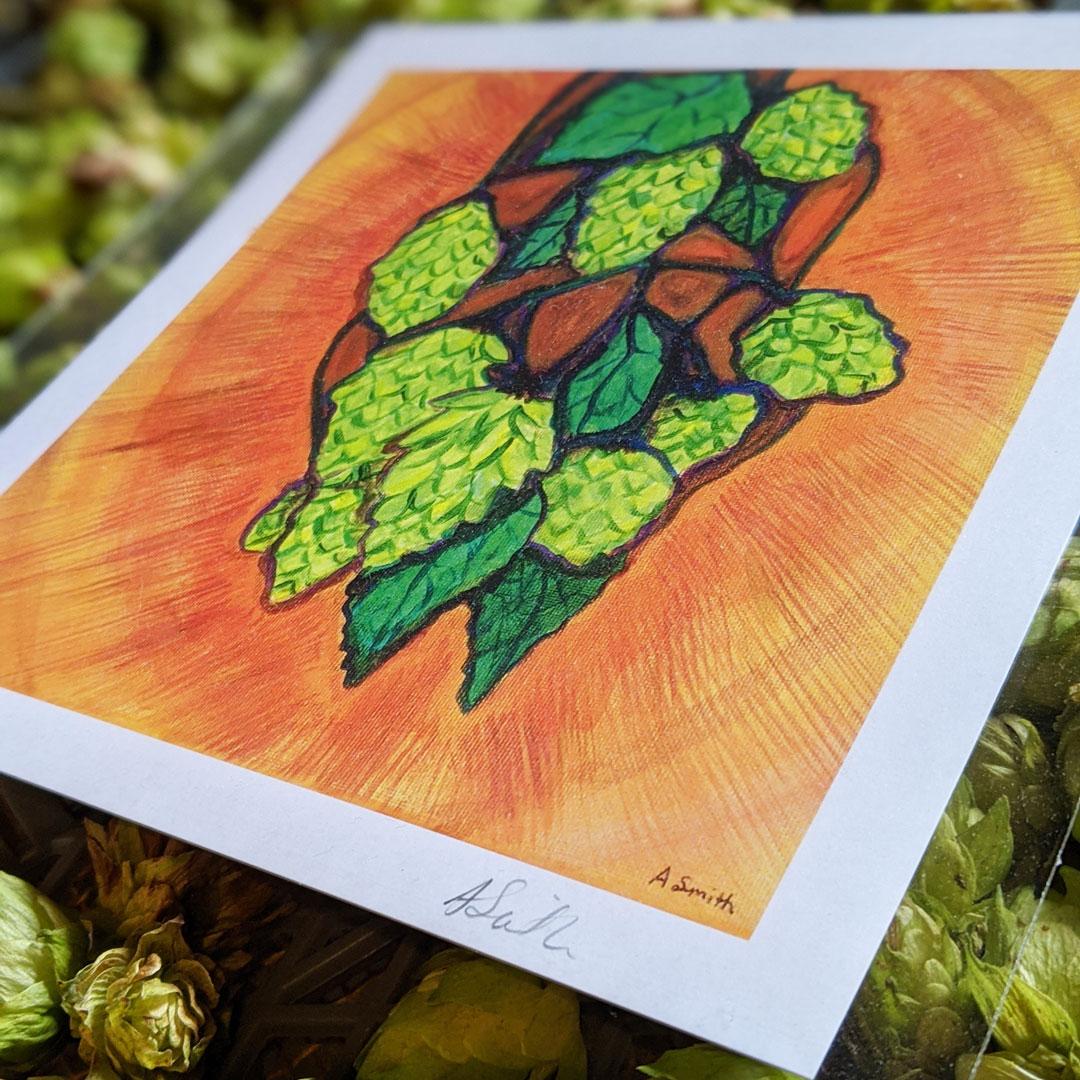 Local Artist Prints
Every month, we feature a local artist's work on our Gallery Wall. Often they leave behind a handful of matted prints for us to sell throughout the year. Be sure to browse our ecclectic collection in the wooden box by the gallery you just might find the perfect gift! (We give 100% of proceeds to the artist)
---
House of Books & Games
Ah the Luppoleto Game Grotto; that towering game collection, curated by Amy & Burt from House of Books & Games. Nearly everything in our Game Grotto has a secret brand new copy on premise available for sale (HBG gets the money, we sell it on their behalf)!
You can also go to their awesome shop just down the road…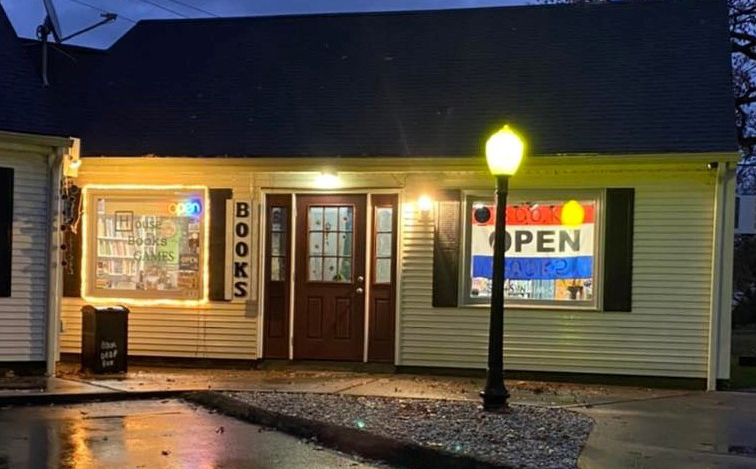 House of Books & Games
1073 Palisado Ave, Windsor, CT
Holiday Hours: Monday - Saturday
---
Ewe & You Fiber Arts
We've gotten to know Rachel, the passionate owner of Ewe & You Fiber Arts thru monthly "Needle Felting" projects (the Santa's below were our latest project) and as host for Knit Night the 2nd Thursday each month. You can buy a gift card towards a Needle Felting ($30) or stop by Rachel's shop to get a quick instruction and buy a kit of any of our past projects that you can do at home.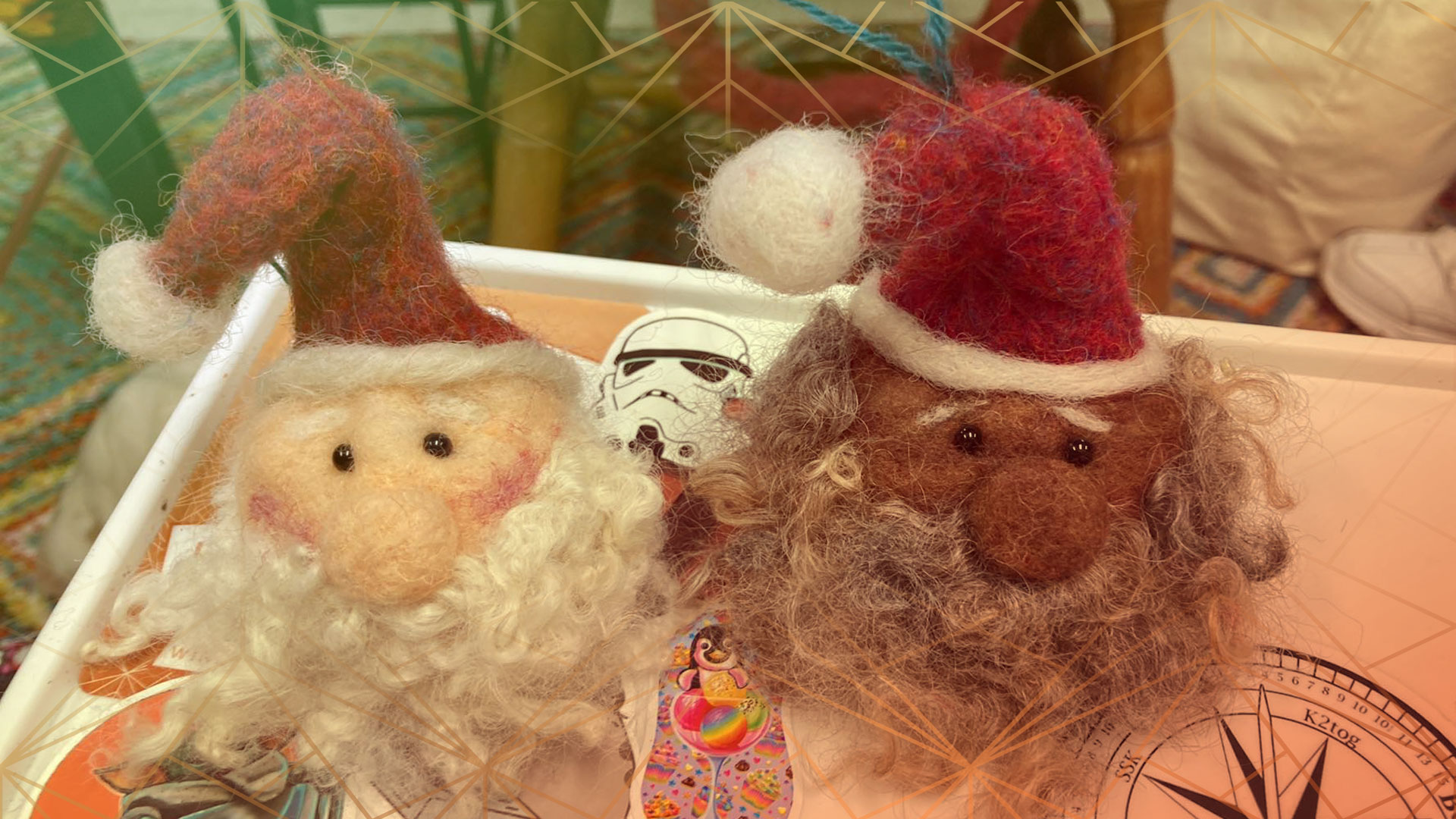 Of course, if you are in need of quality yarn or other fiber art needs, visit her shop…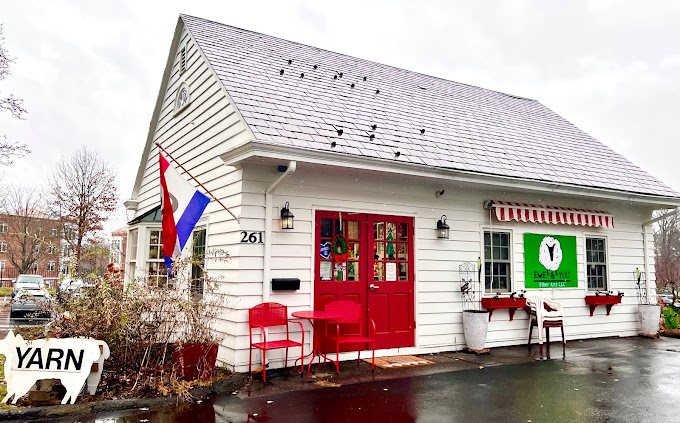 Ewe & You Fiber Arts
261 Broad St, Windsor, CT 06095
Holiday Hours: Tuesday - Saturday