Game Night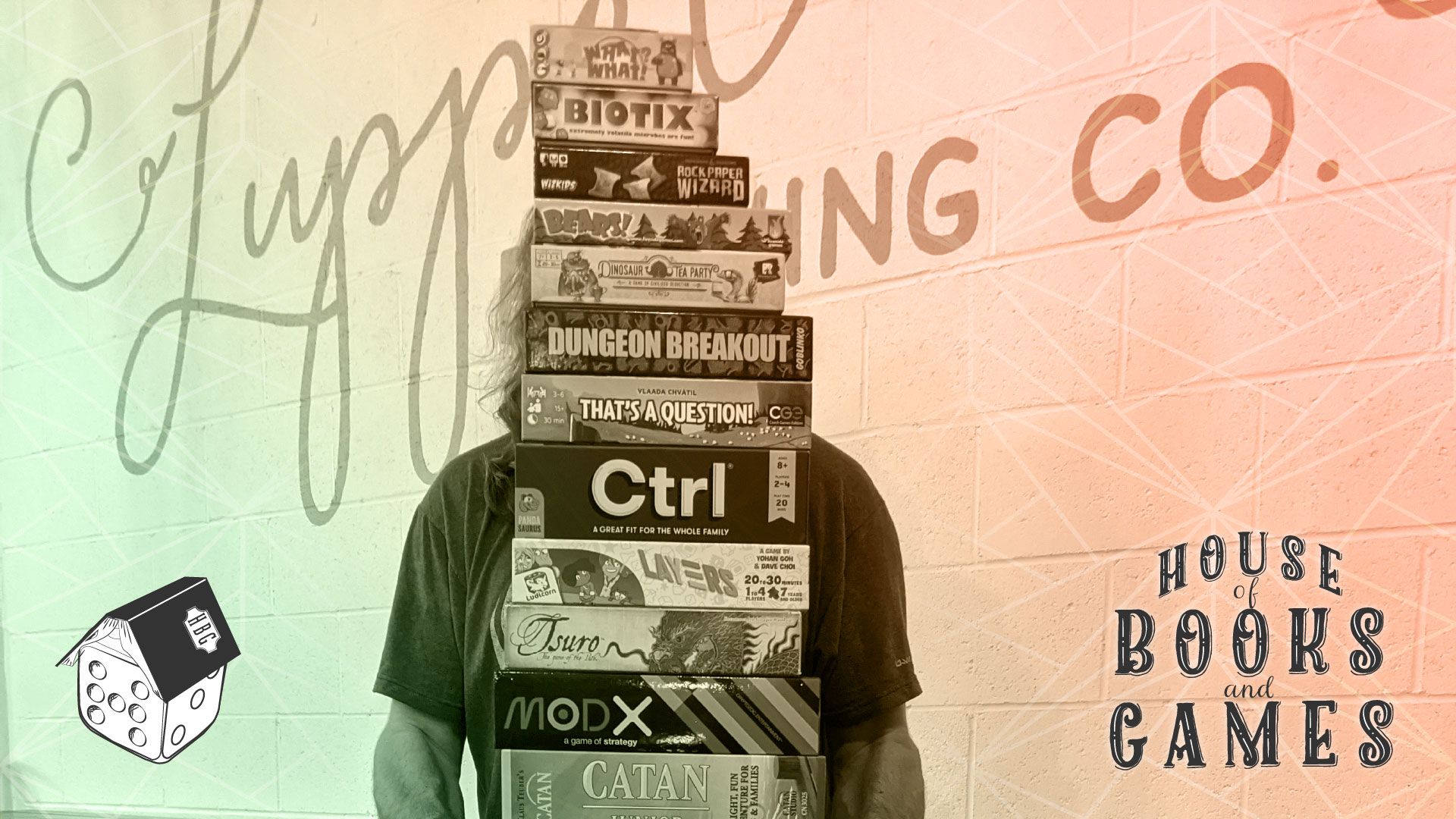 Join us the Third Thursday of each month for Game Night! House of Books and Games will bring STACKS AND STACKS of games for you to try while you relax and enjoy a pint or two.
Borrowing Games is FREE!
How it Works
Sign-out games when you arrive and try while you sip on some freshly house-brewed beer! If you have your heart set on a particular game, be sure to get here early – and as an added bonus - you'll get Happy Hour beer pricing too!
Bonus Luppoleto Prizes
PLUS Whenever you make a game purchase you get a coupon for Buy One Pint Get One Free on your next visit to Luppoleto!
Game Menu
We will bring A LOT of games and we know it's hard to choose one on the spot. We hope this list might offer a chance to strategize and figure out what you want to try in advance! Click Here for a Game List