Take Home A Piece of Luppoleto
We offer Luppoleto Merch like t-shirts, sweatshirts, hats, stickers and logoed glassware adorned with the signature STILTWALKER logo. We also sell Gift cards, growlers, growler gift packs, and more. All items are available online or offline in the taproom. You can also purchase cans and beer snacks online To Go. We will continue to provide curbside pickup any of the hours we are open.
---
~The Luppoleto Shop~
---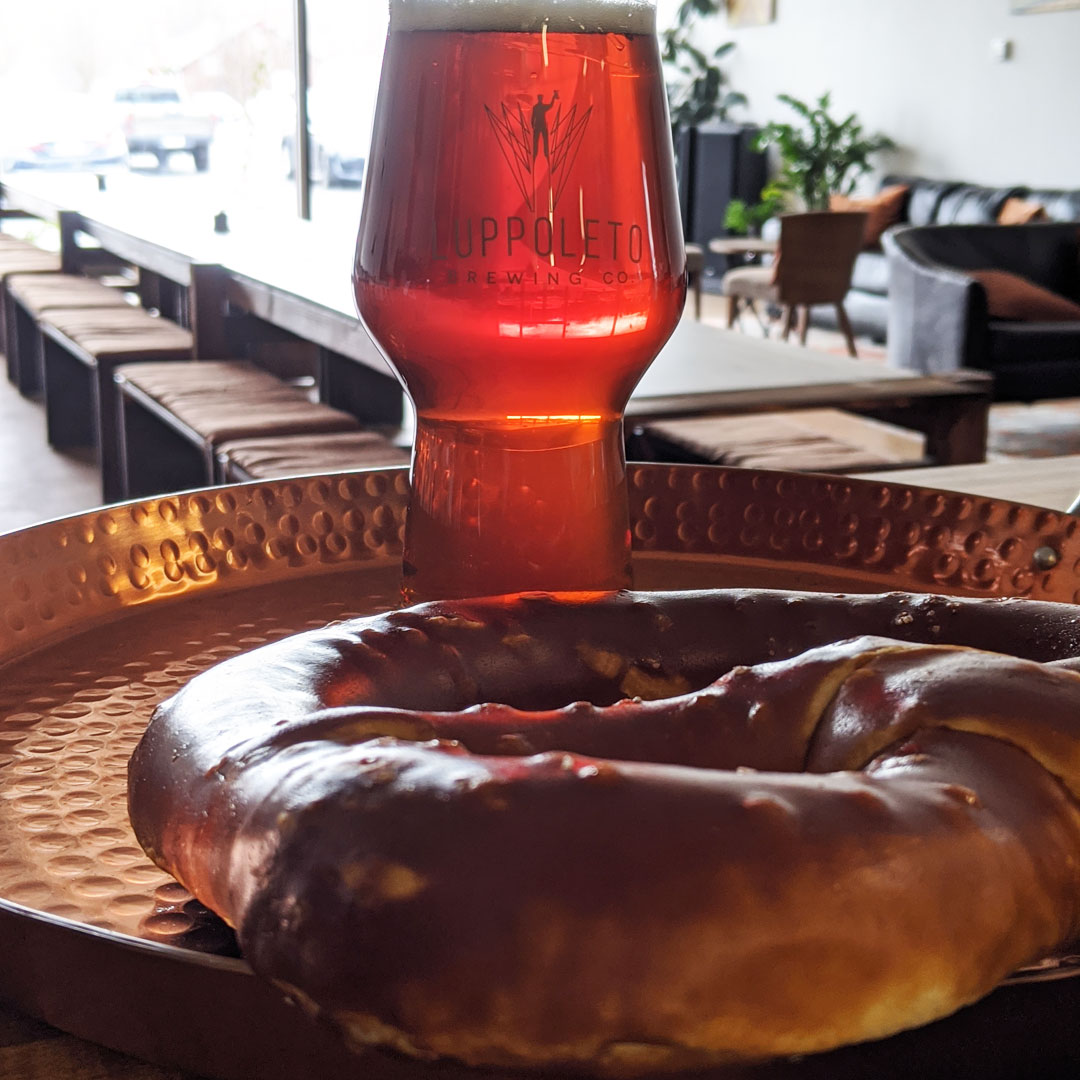 Beer + Giant Pretzel Snack Pack
Our Giant Pretzels are made just down the road at Hartford Baking Company. Quantities are limited so come early Thursday, or reserve your pretzel online right now!And yes, they're big enough to be a meal!
Each pack includes:
Fresh Giant Brioche Pretzel from Hartford Baking Co.
3 x 16oz cans of Luppoleto Beer (brewer's selection changes weekly!)
---
Curbside Pickup Instructions
Shop Our Online Beer Store & select, "Curbside Pickup" during checkout.
Enter the make/model info of your car when prompted.
Note the Pickup time indicated in your order confirmation.
Come to the brewery any time we're open but after the "Pickup Time"
Call or Text us at (860)400-3960 when you arrive and we will bring your order out to your car!
You do not need to schedule your pickup time. Just be sure to come AFTER the time indicated on your order.
Please bring your ID to confirm your identity & age.