Join us as we celebrate the fun, flapper-filled optimism of the 20's on the eve of "Repeal Day"!
---
Saturday, December 3rd
---
Flapper Vibes!
You're all invited to dress in 20's era garb (or not) and enjoy an evening of optimism, Gatsby-style! Here's a sampling of last year's incredible fashion…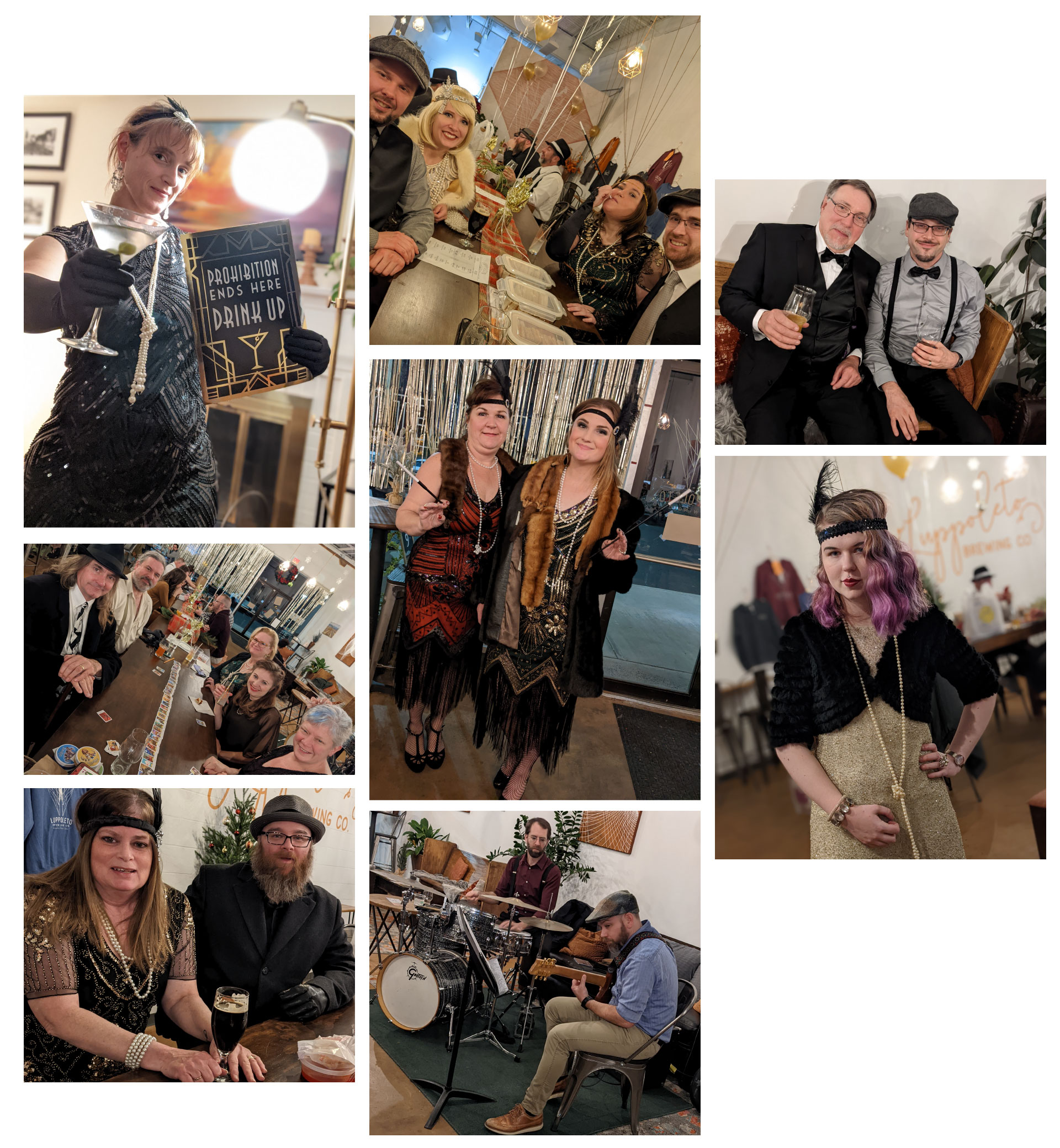 Live Music
We're honored to have Ragtime music from Brown Paper Sax starting at 6:30 pm!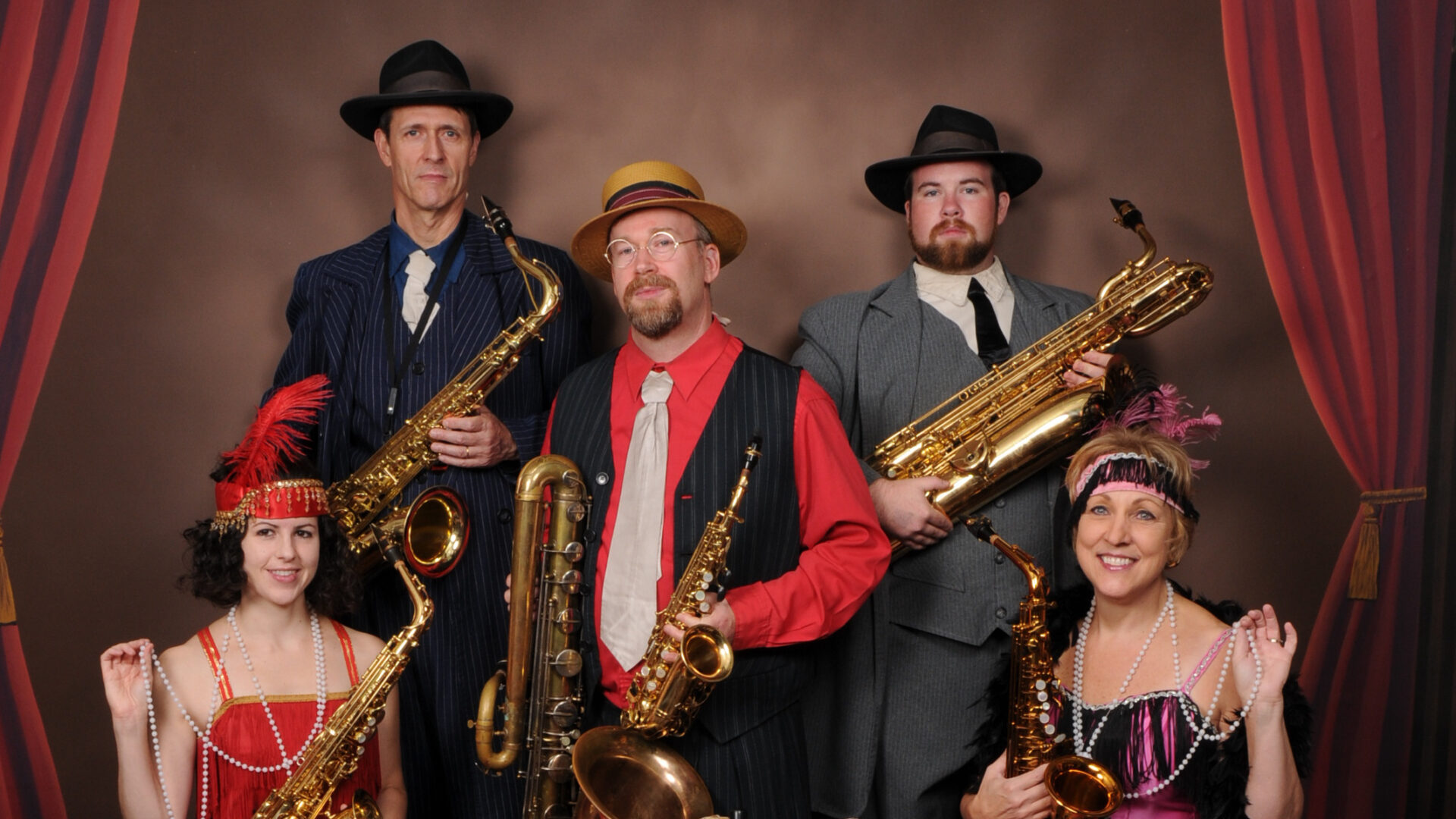 Cocktails
In addition to our house-brewed beer, local wine and cider we are planning to have some special local cocktail options.
Details coming soon…
Food
We're working to bring in some shareable, era-appropriate food as well!
Details coming soon…