We're lucky enough to have Food Trucks at the Luppoleto Taproom most weekends, during the temperate weather, along with reliable Pizza & Chinese takeout options right next door!
PLUS: We have a steady supply of great Great Snacks! including Giant Pretzels from Hartford Baking Co, Chips & Malted Pretzel Crunch from Drunk Alpaca!
And of course, you're always welcome to bring your own food.
---
Upcoming Events
---
Our Food Truck Friends
---
Local Takeout Restaurants
---
Snacks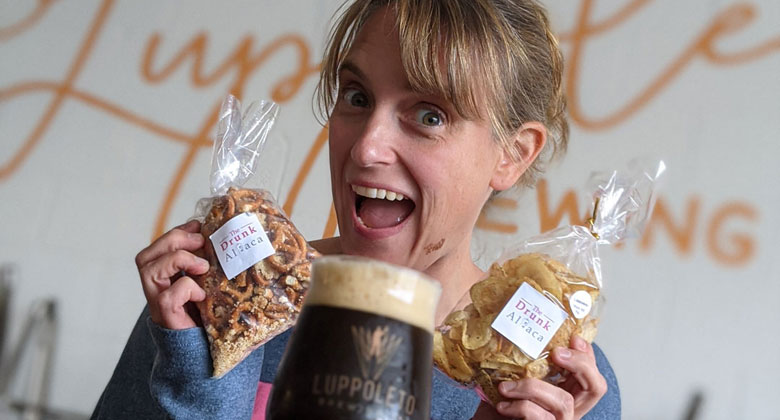 The Drunk Alpaca
We regularly stock beer glazed chips & malted pretzel crunch from Drunk Alpaca. These are made right here in Connecticut with our beer!
Follow The Drunk Alpaca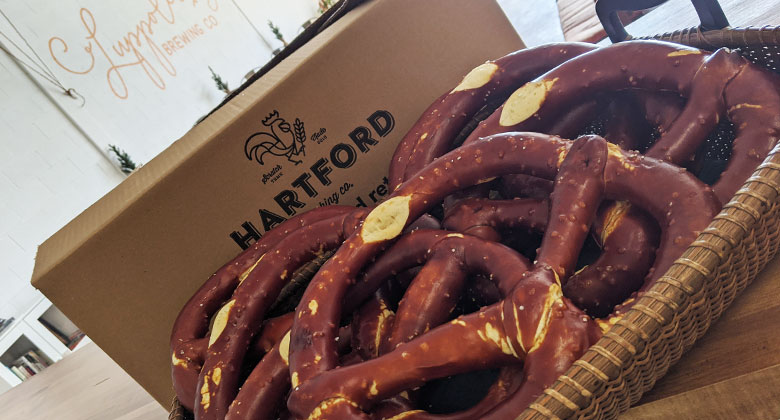 Hartford Baking Co.
Every week we get these AWESOME giant pretzels from Hartford Baking Co. Made from scratch and baked fresh!
We get a fresh batch delivered on Thursday and Saturday and they almost always sell-out. So come early on a delivery day to ensure you get yours!