Let Luppoleto Host Your Party!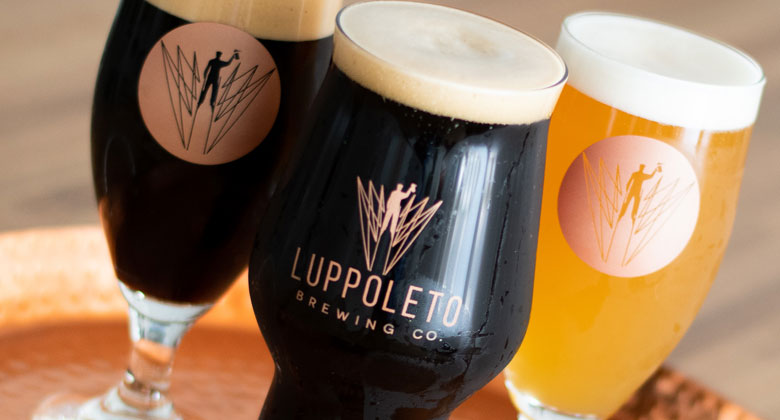 Delicious beer, made on premise, served as fresh as possible! Check!
Cool long tables to accommodate big parties getting all social and whatnot. Check!
You…..check?
At Luppoleto we can accommodate parties up to 60 people.
Oh…and if you are a Mugless or Stiltwalker Club member, we waive the first $25 of any Rental Fee. Just another benefit of going Mugless!
Table Reservations During Business Hours
We'll still be open to the public, but we'll make sure you have a table
We can reserve up to 3 tables for you for a $25 deposit per table. When you arrive, we'll put your deposit toward your bar tab for the event.
Private Events
Get the Whole Taproom to Yourself!
We are happy to accommodate groups of 25-60 people for private events.
For more details on pricing, availability & catering options, Contact Us.