Live Music from Sarah The Fiddler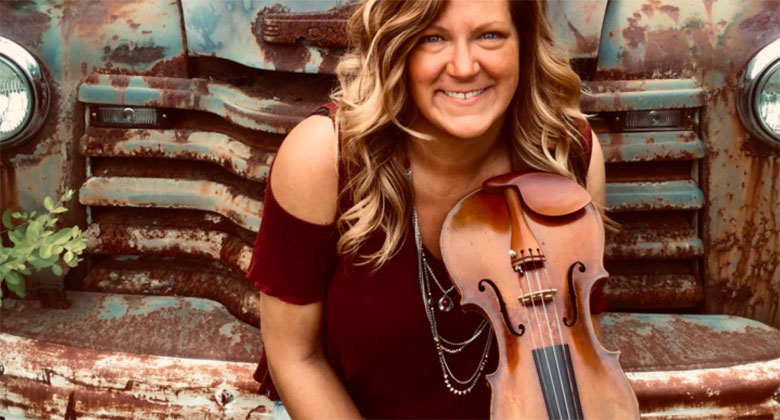 November 19, 2021 6:30-8:30 pm
Sarah's musical journey began at the age of 4 when she started violin lessons using the Suzuki Method. By the age of 6, she was introduced to fiddle music and began competing in fiddle contests all over New England. Her grandparents suggested having a signature look….so she was known as the girl with the little red hat. Eventually it was her playing that was being recognized as she won hundreds of competitions.
These contests and festivals instilled Sarah's passion for old-time music as she learned and played along side some of the best old-tymers. Even her fiddle was given to her by New England fiddler Willie "Uncle Willie" Lapman and carries a history of over 200 years of song.
The moment her bow touches the strings, Sarah's passion for music is evident. Combining her influences of Old-Time, Irish, World and Classical music, Sarah takes her audiences on a musical journey from old-time sing-alongs, to lively polkas and rousing reels. Sarah will be performing with her husband Keith DaSilva on drums, Joe Dziok on piano & accordion and special guest Will Gorry on guitar & mandolin. The influences of these four musicians makes for a high energy show loved by audiences of all ages.
UPDATE - We don't usually sell tickets for our Live Music shows, but we hear that Sarah draws quite a crowd so we want to ensure everyone who really wants to see her can get a seat. Therefore we've made this a ticketed event so use the link to buy your ticket now! Tickets will be available at the door if they don't sell out.
YOUR $15 TICKET INCLUDES:
- 1 Full Beer, Cider, Wine -or- 2 Sodas
- General Admission seat in the taproom
CLICK HERE TO PURCHASE TICKETS ONLINE or come into the Taproom during our Regular Hours
PLEASE NOTE - our Taproom was NOT designed as a live music venue so it has a combination of tall stools, short benches, couches and other "lounge"-style seating. Your ticket guarantees you a seat, but it may mean sharing a bench or couch with someone else. In addition, some seats may be facing away from the music. So come early if you'd like a particular type of seat!