Pub-Style Autumn-Spiced Crumpet Worthy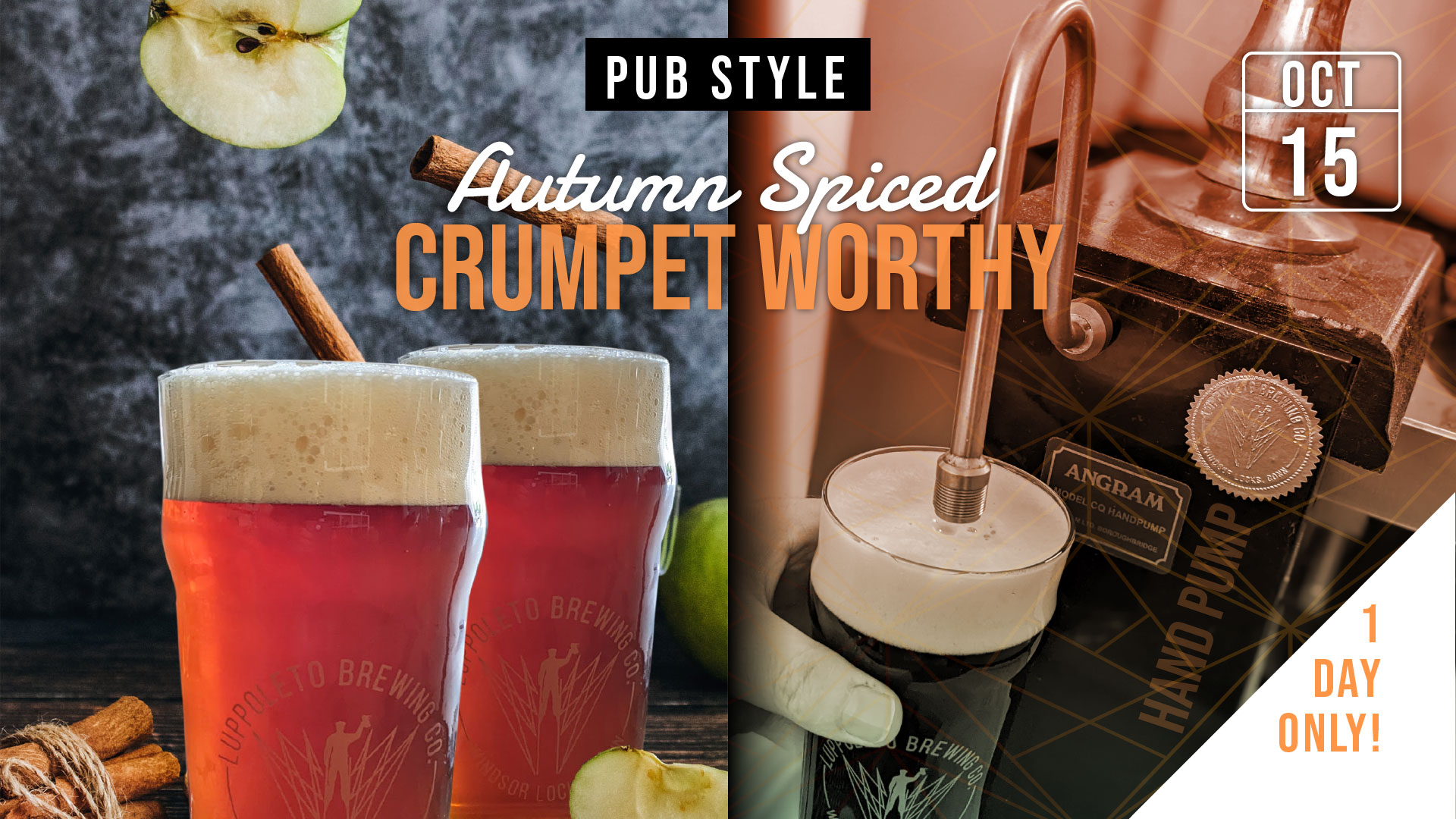 Sat, Oct 15 ~ 1 pm until it kicks
Time for another Pub-Style Beer day!
Once again we're serving our classic English ESB, Crumpet Worthy on our genuine hand pump for an extra smooth & British-y pour. BUT, this time we're spicing it up a bit!
We've dosed this tiny batch with a blend of autumn spices to make sure you're in full Fall mode! Grab your favorite hoody or flannel, maybe even a hat or scarf, and cozy up with this special treat!
This is a super limited quantity and once we tap it, it has to be finished that day - so come early to make sure you get some!