90's Trivia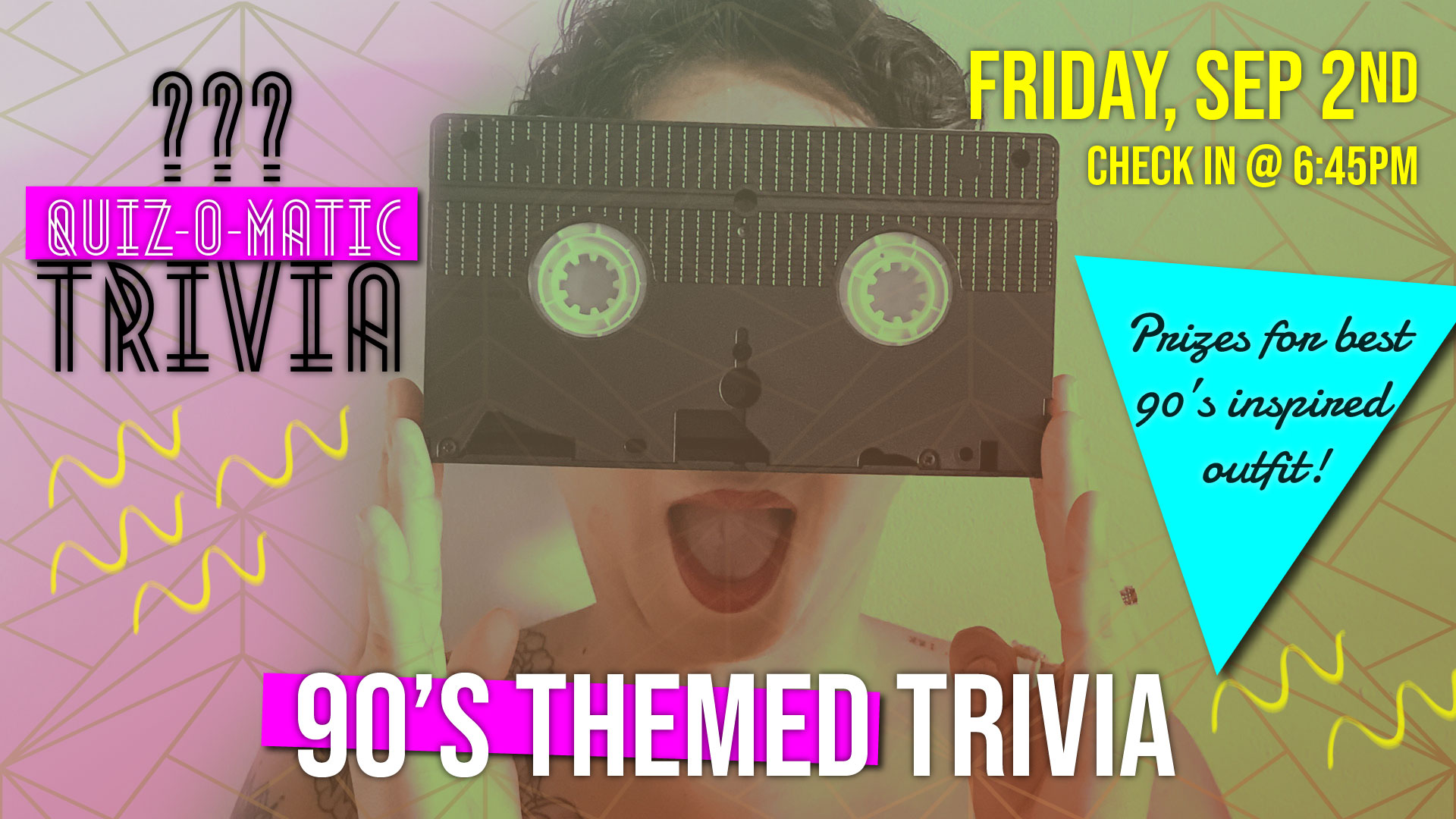 Fri, Sep 2 ~ 6:45 pm
Join us this Friday (Sept 2nd) for a special Themed Quiz-o-Matic Trivia Night!
We'll be bringing the 90's back with 90's themed trivia, music & outfits.
There will be prizes for the Trivia winners and the best 90's inspired outfit plus live 90s music from Burning by August!
So break out those pegged pants, fluorescent colors & scrunchies, brush up on 90's music, tv, movies & headlines and join us for this rad event!
Trivia Team Check-In starts at 6:45 pm.
Game starts at 7:00 pm..