Walter Jacobson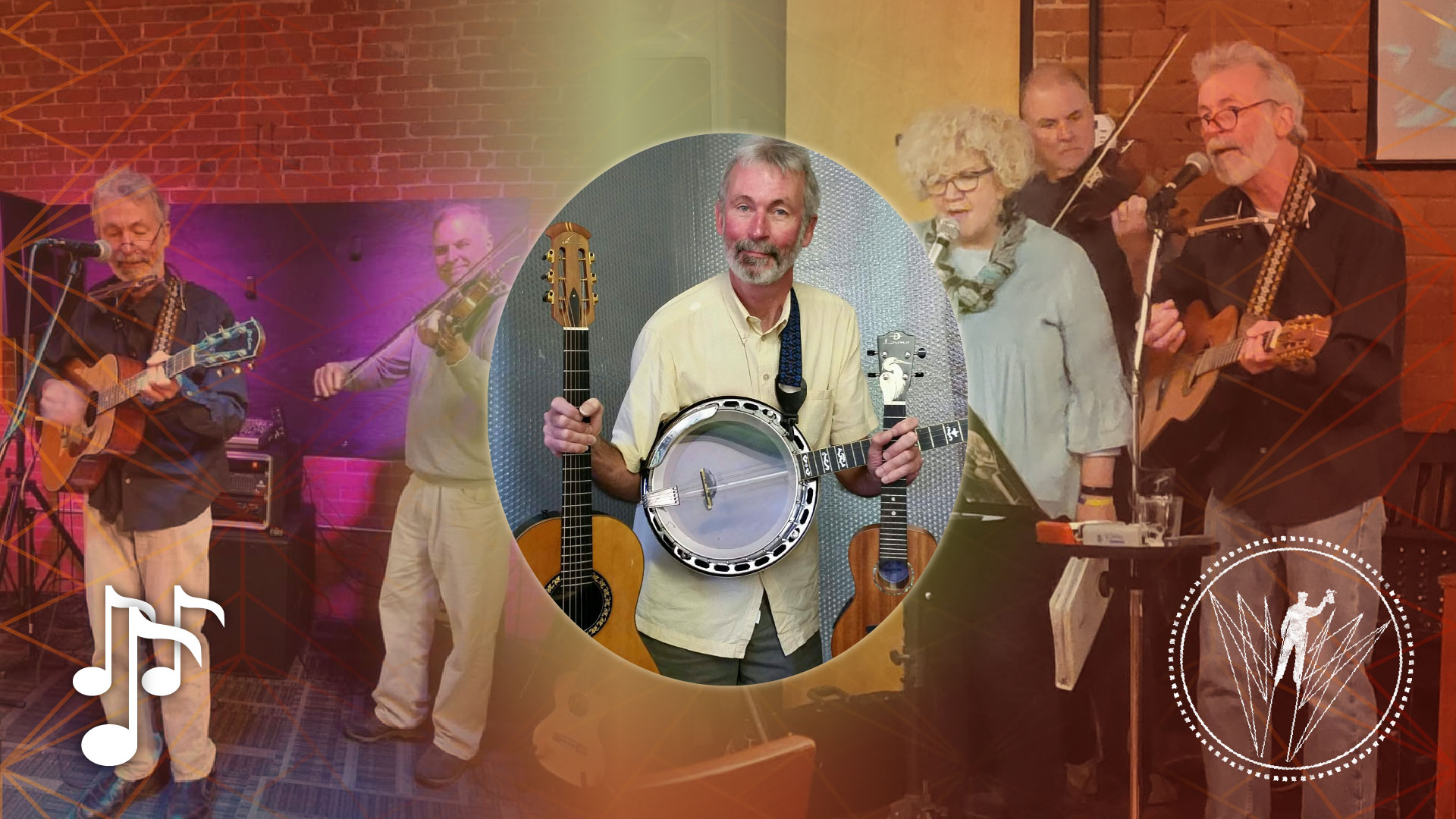 Walter Jacobson is a well experienced solo performer based in the Hartford area that sings, plays guitar, ukulele, harmonica, and sometimes banjo. He performs a wide range of styles of popular music from bluegrass to the Beatles and much much more!
Get Your Fuzzy Couch Stage Pass!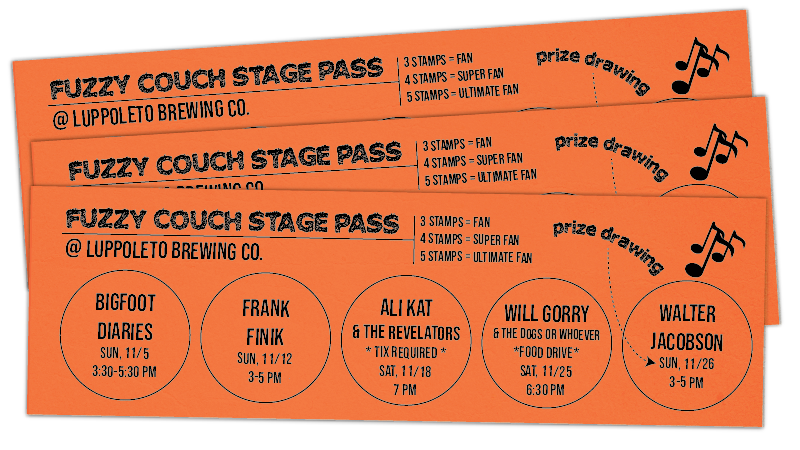 This month we have TONS of LIVE MUSIC EVENTS! so we're doing a special promo for you beer & music lovers out there. Grab your pass at the next Fuzzy Couch Stage event, we'll stamp it each time you come to a show.
At the last show of the month we will have 3 drawings.
Fans (3 stamps)
Superfans (4 stamps)
ULTIMATE Fans (5 stamps!) ** GRAND PRIZE! **
With increasingly cool Luppoleto prizes!