Will Gorry & The Dogs or Whoever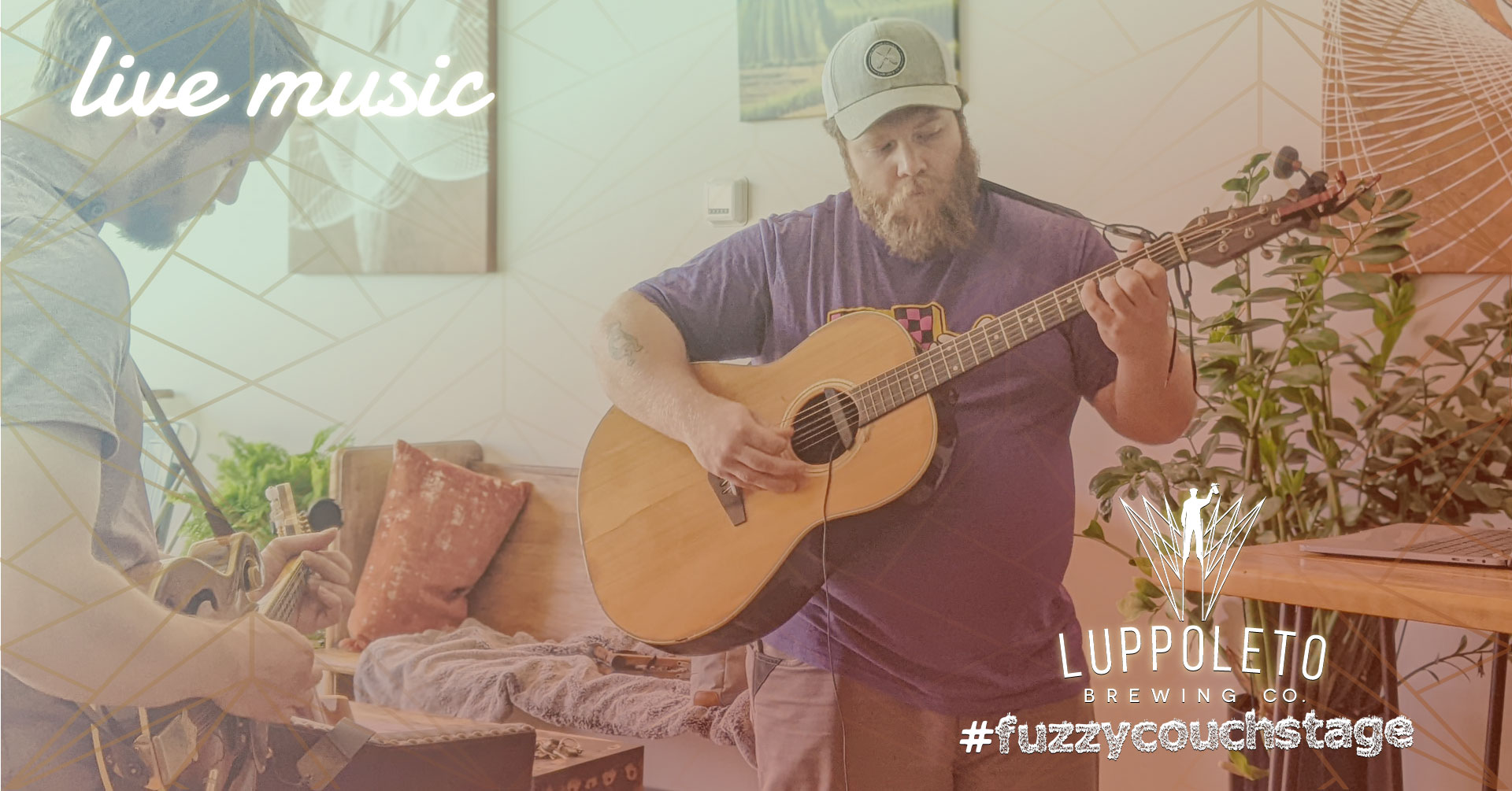 Saturday, Nov. 25, 2023 (6:30-9:30 PM)
Will has many musical friends playing under the moniker, "Will Gorry and the Dogs or Whoever". Producing an eclectic sound covering most genre's including Classic Rock, Folk, Alt-Country and Americana.
Will is heavily influenced by acoustic music, singer/songwriters such and Glen Hansard, Josh Ritter, Jason Isbell and John Denver, just to name a few. You're bound to hear a few familiar tunes.
The roster is ever rotating but includes: guitarists, fiddle players, guest vocalists, the occasional flautist and percussionist / brewer.
Food Drive
In the spirit of giving, we are requesting patrons bring a non-perishable food item in lieu of a cover charge for the band. Below is a list of items that Windsor Locks Social Services coordinator identified as being especially helpful and/or in short supply at the Food Bank.
Cereal
Pasta
Sauce
Canned Fruit
Spaghetti-O (or similar)
Soup
Get Your Fuzzy Couch Stage Pass!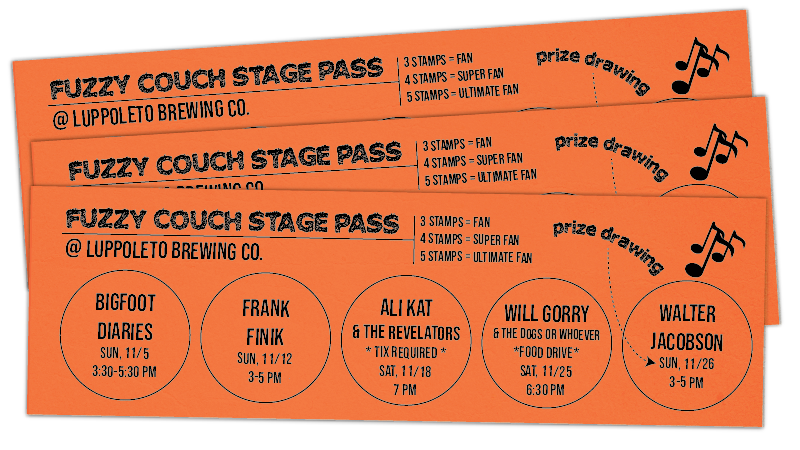 This month we have TONS of LIVE MUSIC EVENTS! so we're doing a special promo for you beer & music lovers out there. Grab your pass at the next Fuzzy Couch Stage event, we'll stamp it each time you come to a show.
At the last show of the month we will have 3 drawings.
Fans (3 stamps)
Superfans (4 stamps)
ULTIMATE Fans (5 stamps!) ** GRAND PRIZE! **
With increasingly cool Luppoleto prizes!