Quiz-o-Matic Music Trivia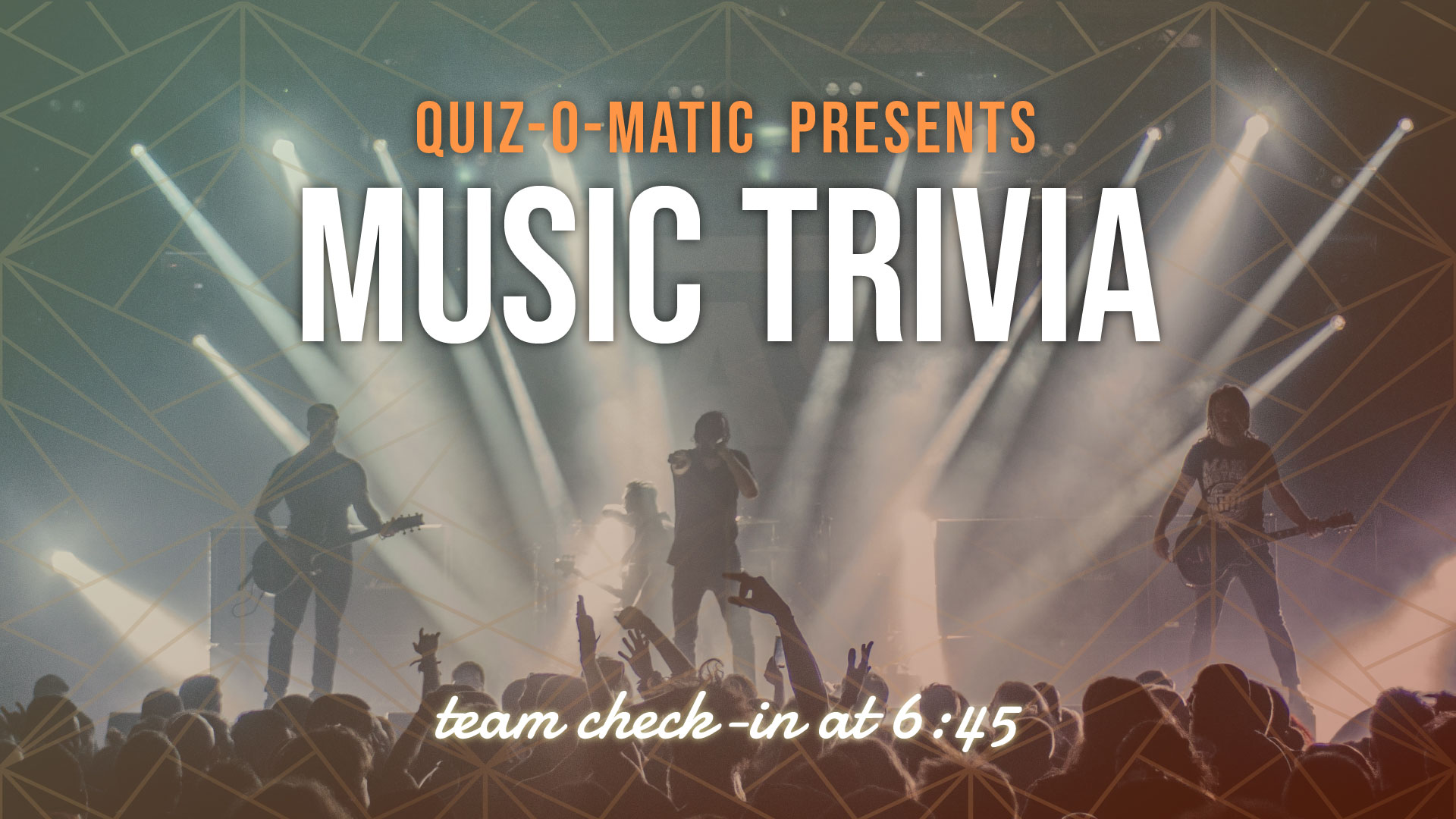 Join us Friday September 22nd for a special MUSIC edition of Quiz-o-Matic Trivia!
We will have beer. We will have prizes. We will have Chris, the Quiz-O-Matic Trivia MC. And you know there will be some name that tune!
Trivia Team Check-In starts at 6:45 pm.
Game starts at 7:00 pm.