Irish Canal Laborers Ceremony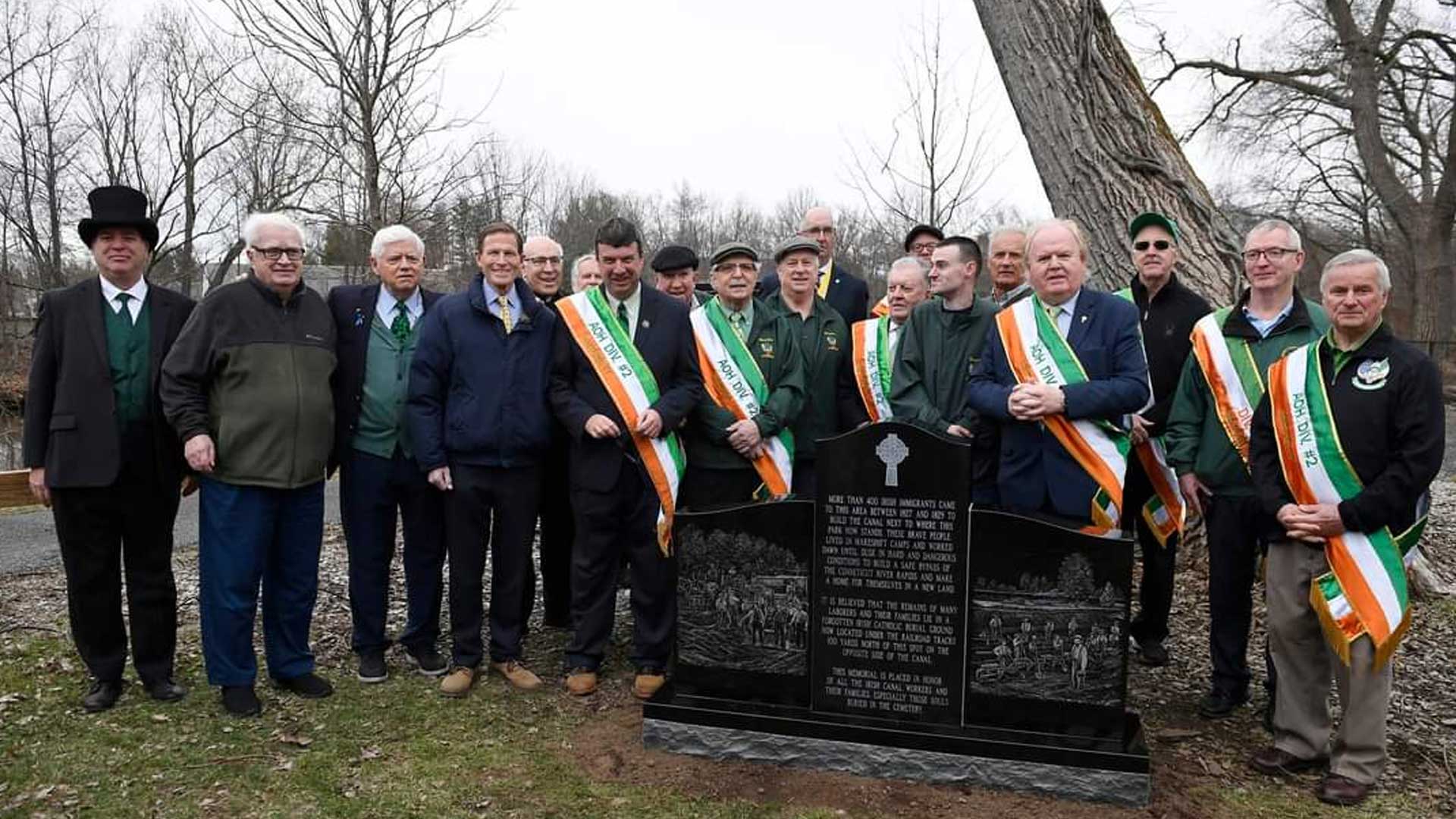 400 Irish workers made up the bulk of laborers who built the canal & locks for which Windsor Locks is named. It was dangerous work but they left their homeland and took a risk for a chance at a better life for them and their children. Many perished along the way and lie in unmarked graves.
The Ancient Order of Hibernians has setup a memorial along the canal path to pay tribute to these laborers for their work, their bravery and the dear price many paid to put food on their tables and provide for their families.
At the Canal Trail
1:00 PM - Irish Canal Laborers Memorial Ceremony - A wreath laying ceremony in remembrance of those lost. Held at the entrance to the Canal Trail by the permanent stone memorial.
At Luppoleto Brewing Co
1:45 PM - Reception at Luppoleto with Irish / Folk music by Will Gorry
$1 of every Patrizio pint will be donated to the Ancient Order of Hibernians, Hartford Division 2 to help defray the cost of the floral wreath they lay at the memorial.