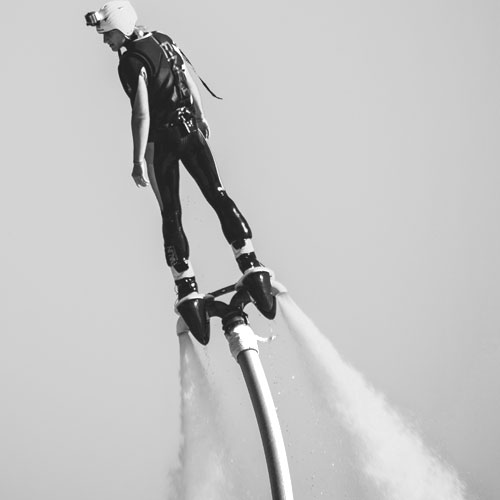 Rocket Boots
Bright & Juicy IPA. Hoppy yet smmoooooth (like Butttah).
Where Stiltwalker delivered peach & pineapple, Staircar was dank & orangey, Rocket Boots rounds out the lineup as a sweeter & hazier option. We get some tangerine and candy-like tropical fruit aromas all set upon a super-soft malt base.
Some residual sweetness in this beer is by design. We wanted to make room for the massive initial dry hop addition and still leave space for some Double-Dry Hopped (DDH) goodness which will deliver even more of that hop saturated flavor & aroma. Yeah, we're pretty excited for the DDH variants.
Perfect, If You Like…
Hops paired with a bit more sweetness
Airheads Candy
Some Haze
Futuristic Hop Picking Techniques
Tacos y burritos
Random items in lists