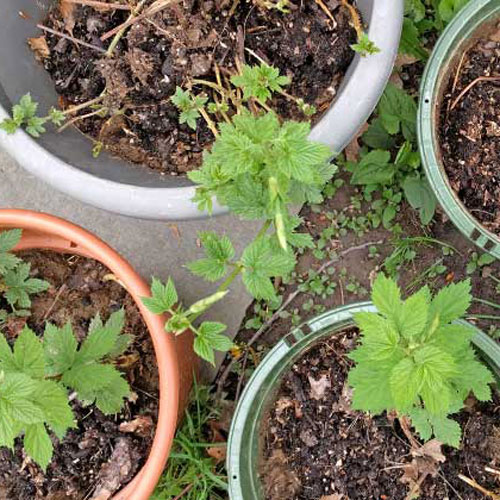 Putting Down Roots
This beer uses ingredients from our Community Hopyard Project and Thrall Malt to build an ultra-local beer. If the barley was grown in one of the Windsor fields, all the ingredients will have been sourced from about a 5-mile radius of the brewery! Now that's drinking local!
The beer itself loosely follows the template of Raiders of The Last Hops, the beer James brewed at Beer Camp. It is a hoppy not-quite-red ale similar to "Celebration" that Sierra Nevada Brews with their fresh estate grown hops.
With our Community Hopyard, we are literally putting down roots in Windsor Locks but beyond that, and beyond creating a warm and inviting place for locals to enjoy pints & conversation, we are committed to supporting a Windsor Locks Charity.
The Grove Street Garden Project
A portion of sales from this beer will go to a project called, The Grove Street Garden. This project is a joint venture with local volunteers, Future Farmers of America and Suffield Vo-Ag School (which takes students from Windsor Locks & Suffield) where students learn to grow food in a small garden and their fresh produce is donated to the Windsor Locks Food Pantry. This seemed like the perfect way to connect our community hopyard project to support agriculture & provide some fresh food to Windsor Locks families in need.