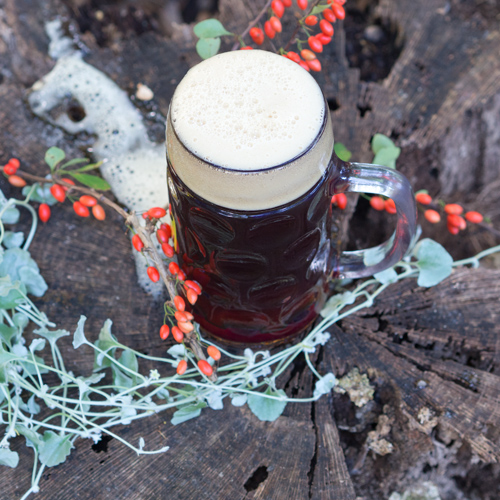 Hazelwood
Dunkel is the German word for "Dark" which hints at the flavor but REALLY only tells you about the color. And dark does not mean heavy. It typically means the brewer added roasted malt - think dark roasted coffee - that contributes: chocolatey, toffee, brown sugar, coffee, and in some cases ashy characteristics. Weizen is the German word for "Wheat". Our version has the signature banana / clove profile contributed by classic German yeast, full-bodies with a lightly fruity finish that keeps you coming back for more.
Perfect, if you like…
Banana Bread
Drinking more than one
Connecticut Malt!
Delicious things without Pumpkin Spice
Connecticut was once world renowned for their Shade Tobacco grown right here in Windsor Locks, Windsor, Suffield and the surrounding areas. The Shade method, pioneered by The Cullmans & Thralls, involves growing tobacco under guazey cloth that simulates the tropical climate while protecting the leaves from scorching in the sun. The pristine leaves, with their mellow flavor and flawless aesthetics, became prized for use in premium cigars. According to the lore, Connecticut Shade Tobbaco is a blend of Cuban Hazelwood and Sumatran varieties. Now The Thrall Family grows and malts their own barley!