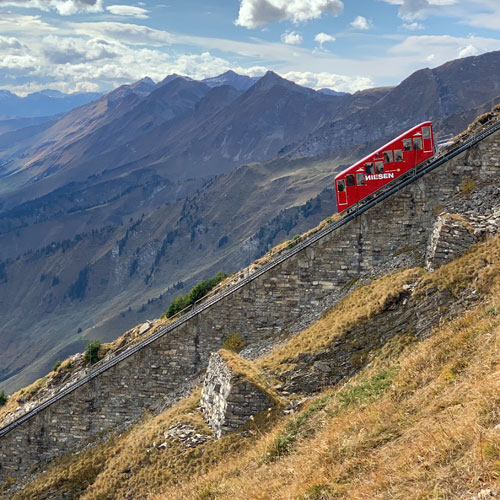 Funicolare
We're old enough to fondly remember malty IPA. Yes, before the dominant NEIPA (New England IPA), and before the aggressive (for the time) West Coast IPA, most craft offerings followed a more British template. This malty marriage of earthy/piney hops & caramel malt is quite enjoyable but the template has largely been dismissed as old-fashioned.
At Luppoleto, we have the freedom to revisit & reintroduce these discarded styles while putting our own twist on it along the way. Instead of UK hops, we are using a blend of grapefruit-forward hops (featured early in the American craft beer revolution) with a touch of the more tropical modern hops. Since we will be missing the earthy notes from these hops we will add back that element with the distinctive peppery & subtle grassy notes of rye malt!
Lucky for us, Thrall Family Malt grows and malts rye right up the road in Windsor, Connecticut! We're excited to share this one with the older craft beer folks and hopefully introduce a few of the younger folks to malty IPA along the way!
Perfect, If You Like:
Something other than NEIPA
Supporting Local Business
Hops AND Malt