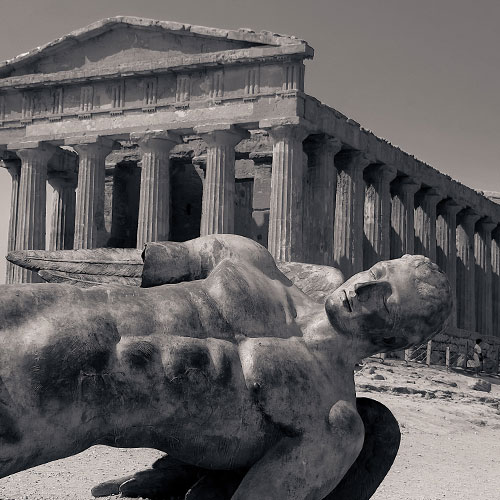 Careful Icarus
Tasting Notes Coming Soon…
Naming beers is tricky business. With so many breweries making so many different beers, it is nearly impossible to pick a unique name without venturing into esoteric territory. We have used Italian words, made up our own Italian-ish words, and even sprinkled German words and the occasional nonsense word into the mix.
But, believe it or not, we actually have a method to our madness. Nearly all of our IPA names have to do with the various ways in which one might be able to reach the top of a hop trellis. Stilts, a Staircar, and even Rocket Boots represented some semi-grounded (!) concepts. Things got downright silly with Bounce Haus and Double Bounce. Now we give you the most silly of all; the mythological Icarus soaring to the top of the hop trellis with his wax wings.
The exact name was drawn from a bit that James still randomly quotes from the Late, Late Show Bit with Craig Ferguson.