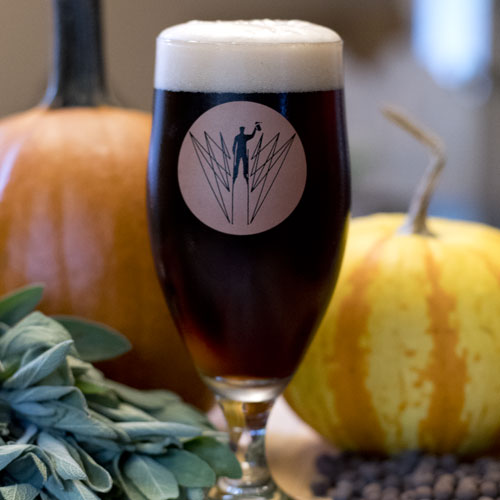 Bierzucca
We try not to waste things. So last year, at the end of October, we baked, pureed, and froze all the sugar-pumpkins we had been using for decoration around the brewery.
We combined this pumpkin puree with dark Belgian Candi-Sugar and a blend of herbs and spices to produce - what we hope - will be a unique Pumpkin Beer offering that captures more of the savory nature of this Autumn treat.
We left out cinnamon on purpose because most "pumpkin" stuff is actually just pumpkin spice stuff which means it's basically just cinnamon.