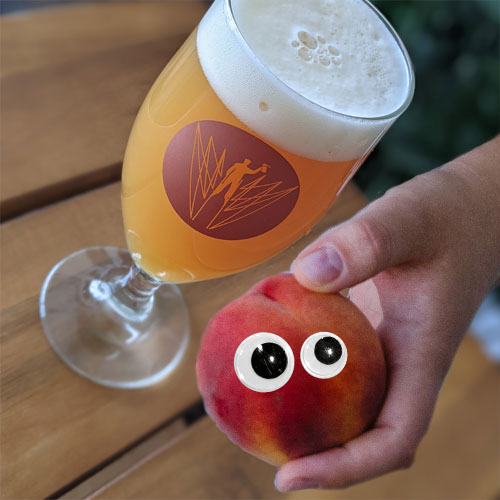 Bellini
Inspired by Giusseppe Cipriani's classic Italian cocktail of Prosecco, White Peach & Lemon, we've constructed a lush, fruity Peach beer with a pleasant lemony tartness. We've been experimenting with a custom blend of fruit to properly mimic the Prosecco component so this recipe is still a work in progress but thus far the progress has been delicious!
How We Sour…
This beer is sour, but not kettle-soured like most modern American sour beers. It does not use spontanous fermentation like traditional Belgian brewers or even innoculation of a mixed (yeast & bacteria) culture like brewers making modern Belgian-style sours.
Instead, we rely on a happenstance of nature that produces lactic tartness in a way that better fits into our regular process. If you are curious, ask James what we did.
Perfect if you like…
Lemonade
Tart Beers
Zingy, Bright, Peaches
Sour Patch Kids