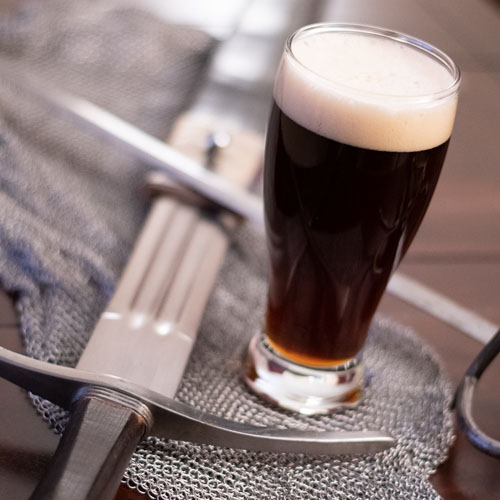 Bailiwick
Layers of rich toffee, toasted bread crust meet doughy, malty sweetness with a crisp finish. This is a delicious and highly crushable beverage for those who still enjoy drinking a malty English-Style pint. We use a characterful English yeast to add some lightly fruity notes to round out the aroma. But it's that crisp finish that keeps you coming back for more.
Perfect, if you like…
Tootsie Rolls(TM)
Drinking more than one
Brown ales
Beers in James' Bailiwick (i.e. Jen's favorite beers)
Bailiffs, Bailies & Baileys
Swords (for defending your castle!)
This beer features Thrall Family Malt's English-Style Pale Malt.
Special thanks to Corey & Danielle for the swords!