Artist Spotlight
Rob Monte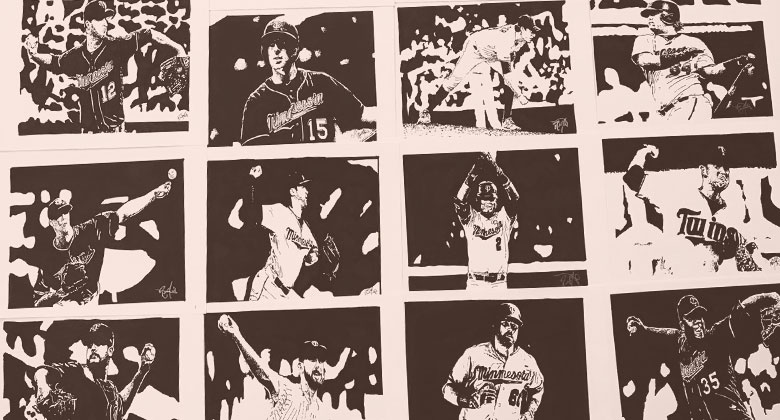 At the Luppoleto Gallery: April 2021
Ever since he can remember, Rob Monte loved art. It was always his favorite subject in school. Life's journey found its way into the classroom, as Rob followed one of his dreams to become an Art Teacher. Since 2004, he has been teaching in East Hartford, CT.
His artistic journey was a long struggle. He just couldn't find his exact niche or avenue. For a long time, his one goal was this: show one piece at a big league game. He never gave up hope.
Play Ball!
In 2011, the "floodgates" opened. Rob's ultimate dream of having his artwork at a big league baseball stadium came true when the Pittsburgh Pirates auctioned off a drawing of their ballpark during a game. In 2012, Rob was able to attend a Pirates game while his painting of Roberto Clemente was auctioned off that night. The Toronto Blue Jays, Oakland Athletics, and Los Angeles Dodgers then followed suit…and so on and so on…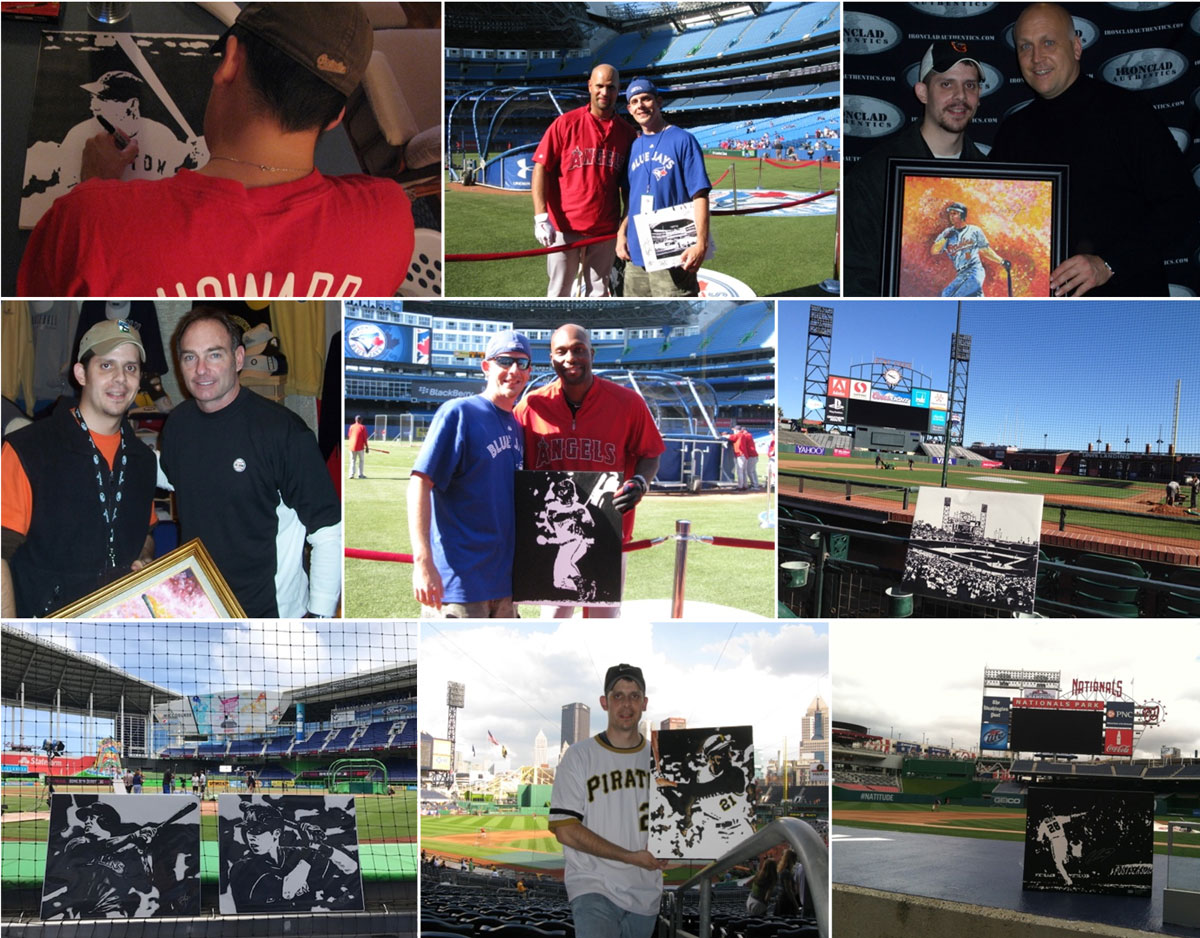 Since then, his work has been displayed within multiple big league stadiums, auctioned off for some amazing charities, and Rob has even drawn entire big league rosters for baseball clubs. To date, he has created artwork for 24 different Major League Baseball teams – either for their players or in a charitable capacity. The obvious goal is to do work for all 30 clubs.
Beyond his baseball-related artwork, Rob has also drawn for multiple NASCAR race drivers and has created work for many of their charities.
And Now ALL The Connecticut Breweries
Most recently, Rob just completed his personal journey of drawing EVERY SINGLE brewery in the state of Connecticut. (to date 109 of them). Each drawing was created for the breweries and given to each, as a gift. He has documented his progress on his Instagram Account @robmonteart. Luppoleto was #67!