Artist Spotlight
Rachel Schuster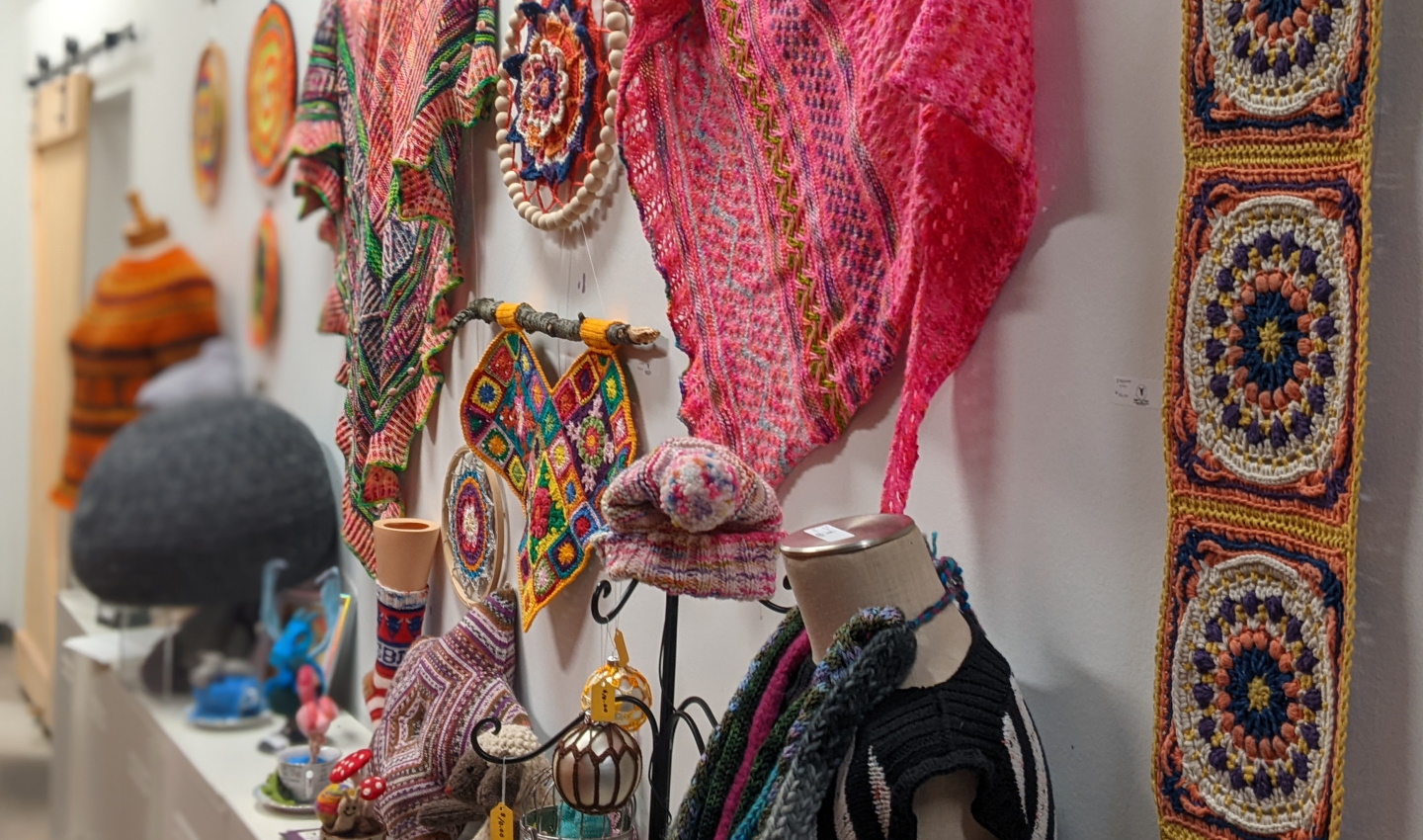 At the Luppoleto Gallery: March 2023
Rachel is our resident Fiber Arts expert. Owner of Ewe & You Fiber Arts in Windsor, CT; Rachel knits, she felts, she crochets, she spins her own yarn from animals grazing in her own backyard! Well, maybe not that last one…but she probably could!
For Rachel, Art can be more than something you hang on your wall or display on a shelf - it can also be something you wear! Her creative talents are expressed through all the soft & colorful sweaters, shawls, socks, wall art and 3D items she crafts!
We've accumulated quite the collection of her fun & fuzzy projects during our Beer Crafting events. She also hosts monthly Knit Nights in the taproom.
Rachel also gifted us the extraordinary Needle Felted Snowy Luppoleto Can on display at the brewery.