Artist Spotlight
Joe Cadorette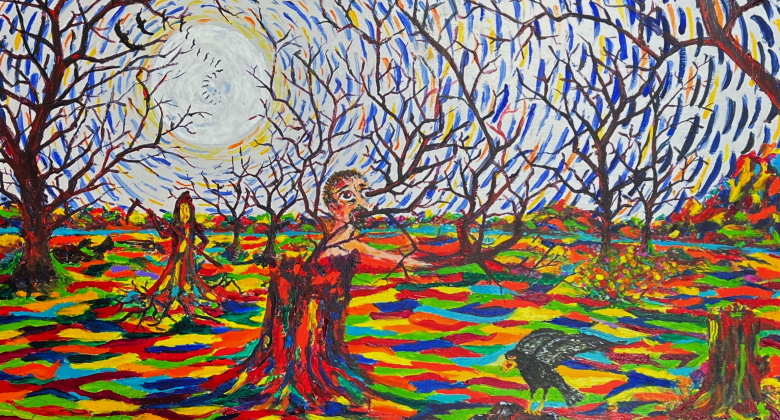 At the Luppoleto Gallery: April 2022
Joe started his art journey at the VA, where he joined some groups to help improve his mental health. He started to come out of a shell he had lived in for years and two fellow veterans, Charlie & Harold, upon seeing some drawings he did, saw something that Joe hadn't.
They invited Joe to join a group they started outside of the VA, Veterans Therapy Through Art. It helps Veterans of any level to get out and enjoy nature and creativity, whether with a lens or a brush.
Having a creative outlet has had a major role in Joe's recovery. He loves to create and gets lost in what he is working on while it takes him on a journey to his soul. It may be acrylics, water color or sketches and it's very spontaneous. He just lets go and goes where it takes him. Joe's not ready to stay in one medium - he feels alive while creating and wants to enjoy where ever it takes him.