Artist Spotlight
Joe Burger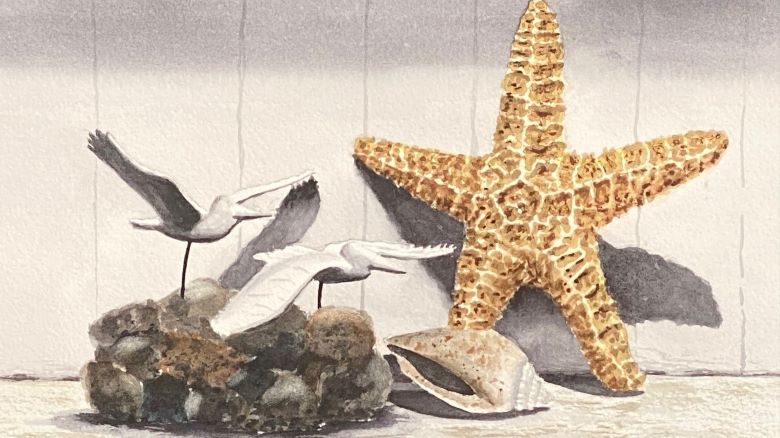 At the Luppoleto Gallery: September 2022
Originally from Buffalo NY, Joe Burger earned his Bachelor's in Engineering Science from the University of Detroit in 1967. He initially joined Hamilton Standard and then Combustion Engineering's Nuclear Power division where he retired in 2009 after 39 years of service.
Joe always liked to draw. He began to pursue art formally in 2010, beginning with a series of classic aircraft drawings in pencil, later expanding to watercolor and pastel mediums. Watercolor is currently his preferred medium, usually in the traditional realistic style.
Joe has learned from some of the very best artists in the region, beginning with adult education classes and then through private lessons and workshops. Joe has won numerous awards in local exhibits and is an active member of several art organizations. He has conducted workshops on understanding perspective, reflections, shadows, and the like, to help other artists on the road to better paintings. Currently he's an instructor at Arts Center East in Vernon CT and also at the Windsor Locks Senior Center.
Joe especially enjoys the challenge of commissioned work, anything from fighter jets to homesteads to puppy portraits and anything in between. His works can be seen on-line or at his home studio in Broad Brook CT.
Check out Joe's work here: https://joseph-burger.pixels.com/