Artist Spotlight
Chris Ouellette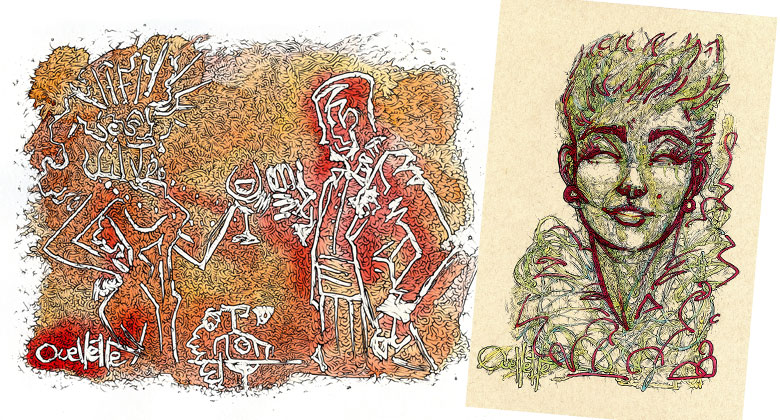 At the Luppoleto Gallery: September 2021
Chris Ouellette is an Illustrator and Writer currently living in West Hartford CT.
He has shown his work at various galleries and restaurants in Manhattan and Connecticut.
Most recently his work hung at Tisane Euroasian Cafe in the West End of Hartford, as well as Henry's NYC, Niagara, and La MaMa Galleria.
He describes this period of his art as Bacterial Expressionism. There is a meditative quality to the process of making minute marks over larger gestural forms and colors. Each little line is a tiny moment of growth, a millisecond of being in the now, a physical flick of whatever is felt at the time. Every line is influenced by the one before and always inspiring the one to follow. And like most moments in life, each dot builds upon another to complete a picture and an idea that is hopefully greater than the sum of its parts.
Chris is available for commissions and is very happy to be showing at Luppoleto Brewing Co.
Follow Chris on Instagram or check out more of his work HERE!