Artist Spotlight
Bonnie Jacobson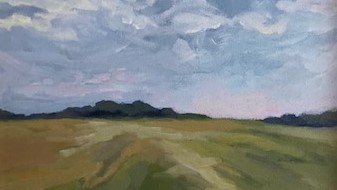 At the Luppoleto Gallery: February 2022
Bonnie always loved drawing as early as she can remember, and when she was about 9, her mom was taking art lessons from a local artist and Bonnie started playing with her paints.
Her mother supported and encouraged this creativity, even to the point of signing her up for some art classes where she was the only kid with a bunch of adults - which Bonnie found pretty cool!
She attended art school and earned a degree in painting, but has spent the last 38 years making a living as a floral designer. Bonnie credits her success as a florist to her artistic roots - bringing art to people through a different form every day!