Artist Spotlight
Amy Smith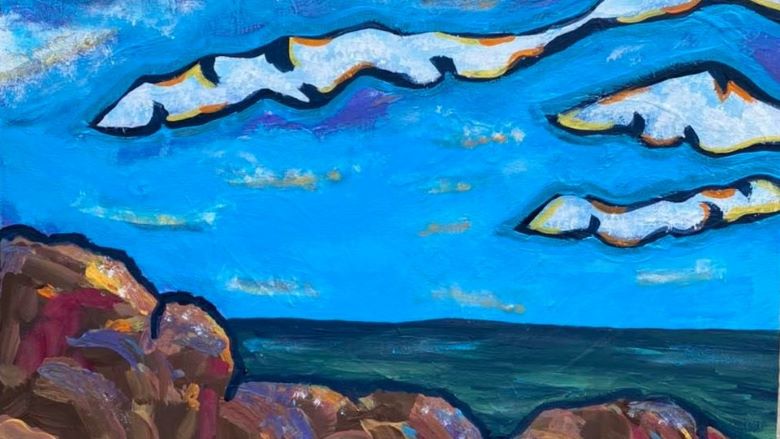 At the Luppoleto Gallery: January 2022
Amy paints bright & colorful pieces inspired by nature & the animals around her. Well…provided she's not otherwise busy running the House of Books and Games in Windsor, CT
OK, I guess Burt helps run the shop too. They're kind of a husband & wife team (weirdos :-P).
For Amy, painting offers a bit of stress relief and most of her art happens on vacation – especially near the ocean. But sometimes she finds time between customers at the shop!
This relaxing outlet has given her the opportunity to capture a wide variety of memories from her own experiences and to provide precious pet portraits for friends plus an occasional home portrait for local realtors!